It has been more than a week since Alt summit and finally I have a little time to actually sit and share my experience with all of you. Better late than never =] Right?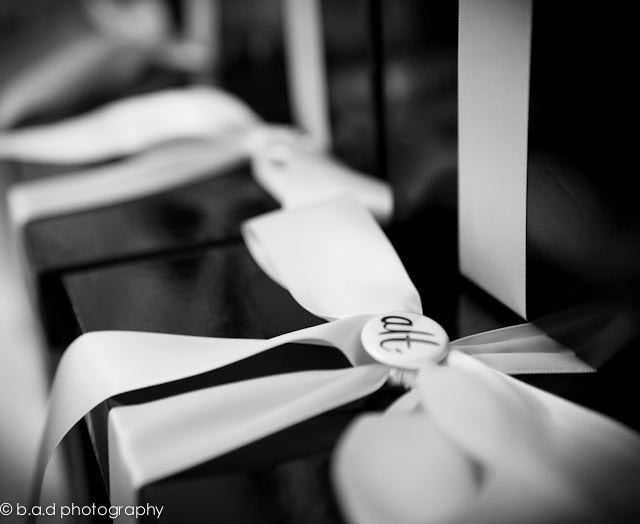 [ Image by b.a.d photography for Alt Summit 2012 ]
I want to start by saying that the coordination of the event was great, very detail oriented (LOVE!) and well designed (duh =] ). I had very high expectations and I was super excited to get to see/hear some of the Alt speakers I really admire.
I did my homework and researched all of the sessions and classes I wanted to take, so I had my schedule and was able to read about the people speaking in each one of them, that way I had an idea of what to expect, content wise, and let me tell you it did not disappoint, not one little bit. I walked across the street to our Hotel every day with my head spinning with ideas on how to improve this little place and my business. I have a super long to-do list (Yes! I love to-do lists!!) and I have to say that I am still a little overwhelmed by all of the big dreams in my head =]

[ Image by Justin Hackworth for Alt Summit 2012 ]
That's me in the picture above, front row like the little nerd that I am sometimes =] adding to my notes and getting ready for another fabulous session.
I think one of the highlights of the conference was to get to listen to Ben Silbermann, creator of Pinterest. He gave a very encouraging and powerful speech – He looks so shy, but with a mic in his hand he's just awesome!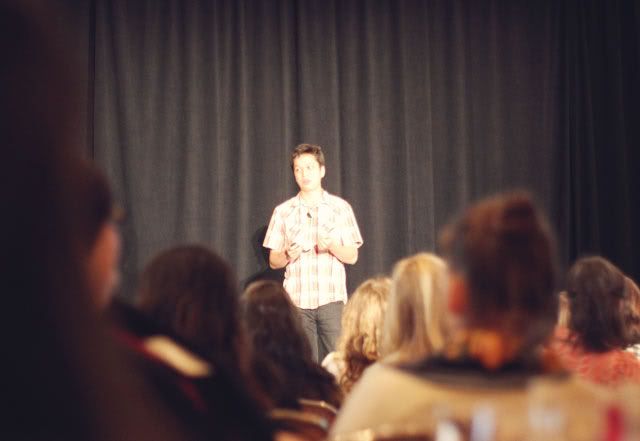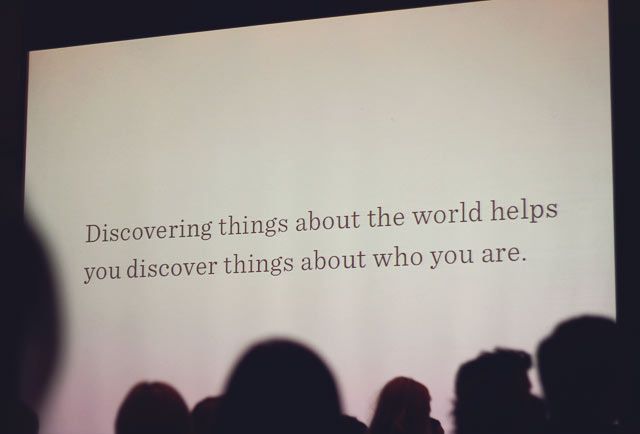 He shared the story of how Pinterest was created and a little bit about his pursuit for doing what he loves and how only 2 years ago he was struggling to get financial support and only had dreams of creating something big.
The other highlight of the conference for me was to be able to chat for a tiny bit with the amazing Amy Butler, she totally made my day after a few very-non-successful encounters with other bloggers.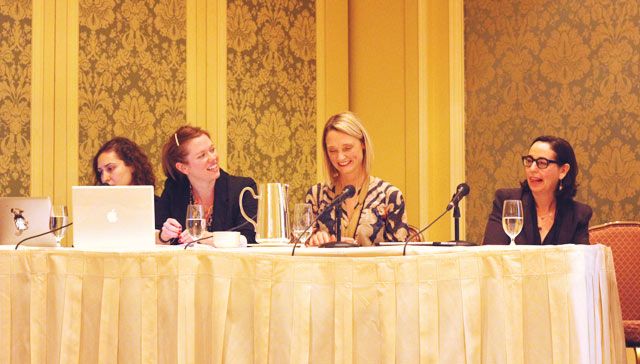 Here is a picture of her and the rest of the panelists at one of my favorite sessions "From Blog to Book". After the session ended everyone rushed to ask her for an autograph and to take photos with her, so I decided not to even try =] But later that night, at the Winter Wonderland Party, I got to talk to her for a few minutes, and that little chat made me realize that it seems that when you are very successful/famous, people tend to be super kind/humble/approachable (just like her), but when people are on their way there (popular but not super famous), their heads get way too big.
I have to blame myself for the disappointment tho, because ever since I started blogging, Readers, other Bloggers and Designers I've met online have been nothing but nice, super kind and awesome, so that was exactly what I was expecting, especially if they love Design and Blogging. But in the blogosphere, just like in the "real" world, there are all kinds of people! (I know! weird huh? but it was kind of a shocker for me.) I don't want to get into details but I am sharing this because in one way or another my personal experience at Altitude Summit has helped me realize how I don't want to be and how I don't want other people to see/read me.
Being humble is one of the qualities I appreciate the most in people, therefore, it is also one of many that I am constantly working on with my feet on the ground. One very coincidental thing is that the same night after being kind of upset, and still frustrated by some blogger's attitudes, while networking and run into the below type work by Neil Tasker, a little confirmation that I am not the only one that really appreciate humble people =]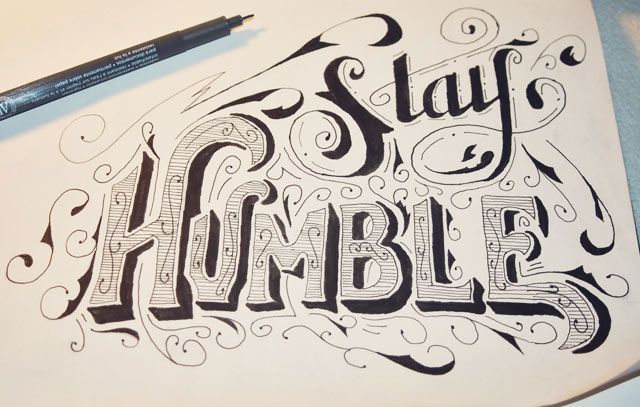 [ Stay humble – type work by Neil Tasker via Dribble ]
Don't get me wrong, there were a lot of nice people there, I think I just had the bad luck to run into the ones I shouldn't have. While in the conference I got to meet super nice bloggers and Designers, I actually filled a little clutch with business cards I collected. I think it was an overall amazing experience, super inspiring and eye opening.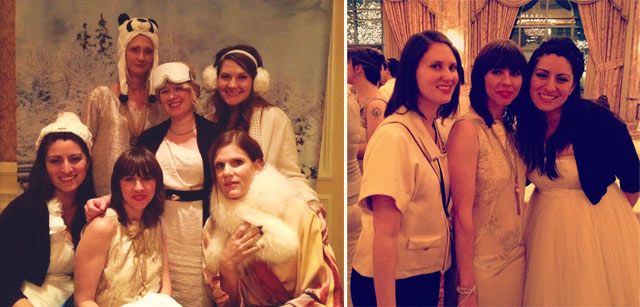 On the left: Amy Butler in the panda hat, me, Tab and Rachel – We also had a little Weddingbee Reunion (on the right)
If you are thinking about trying to go next year I'll tell you now, with no doubt, DO IT! They have awesome sessions, the food is great the Grand Hotel could not be any prettier and the speakers are very talented in all of their fields, all of them are super willing to share and answer your questions.
Plus they give you so many little presents!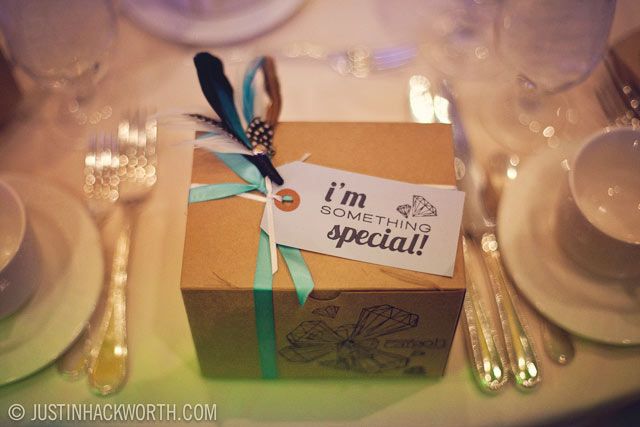 [ Image by Justin Hackworth for Alt Summit 2012 ]
And if you are the ones interested, here are 2 really cool links to see what the panelist talked about this year.
Growing a Readership: Twitter recap of the panel featuring @makingitlovely @jordanferney @maggie and @designcrush
From Blog to Book: Altitude Design Summit panel with Amy Butler, Grace Bonney, Julia Rothman, Lia Ronnen, and Chronicle Books editor Kate Woodrow.
And as far as our road-trip there and back goes: it was awesome! I do feel kind of bad that I got sick on our way back, so I slept most of the way, but this does not happen all the time and normally I keep Ken company the whole way, so he was OK with it. We stopped and stayed in Provo and Vegas to sleep and rest (yes, I tried to sleep a lot =P)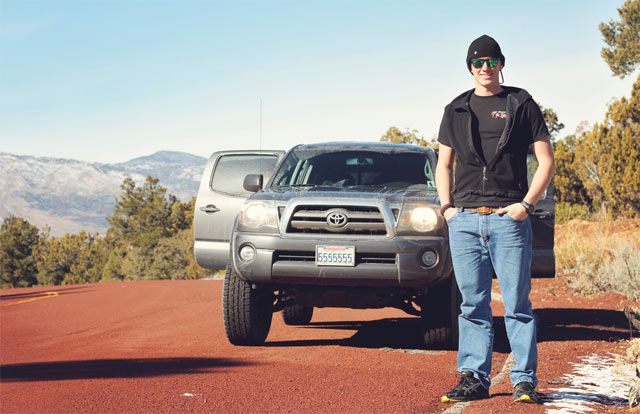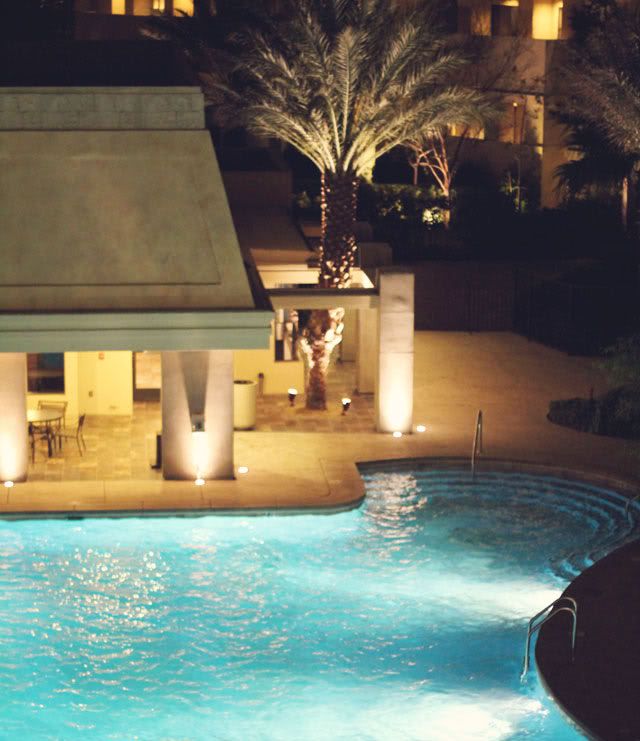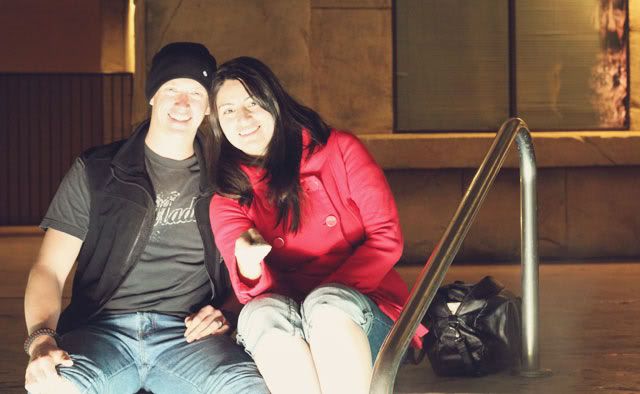 Even tho we were not totally prepared and forgot our swim suits, we got to play with our feet in the water =]
It was a very cool trip and a super awesome experience, I really hope I can go again next year!
ps. If you go next year, let me know and we can go together! =]
XO
..