A few weeks ago I decided that I wanted to make Conner a warm hat for our outdoor adventures (not that we actually go outside much when it's snowing) but he definitely needed something thicker than what he had. Luckily I have different colors of fleece for projects that I still haven't had the chance to make, so I used small pieces and made him a cute little hat with teddy bear ears. And as usual, I wanted to share a tutorial and the pattern so you can make some too, and keep the babies in your life warm and cozy!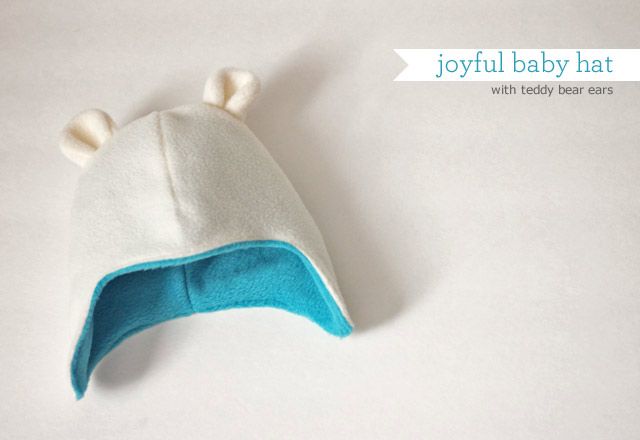 The first hat I made (when I made this tutorial) was a month and a half ago, so Peanut was only 2 and a half months, I made the hat just like the pattern I'm sharing, but he grew out of it pretty fast, so I made a second one (photo below) adding 1/4″ around the pattern.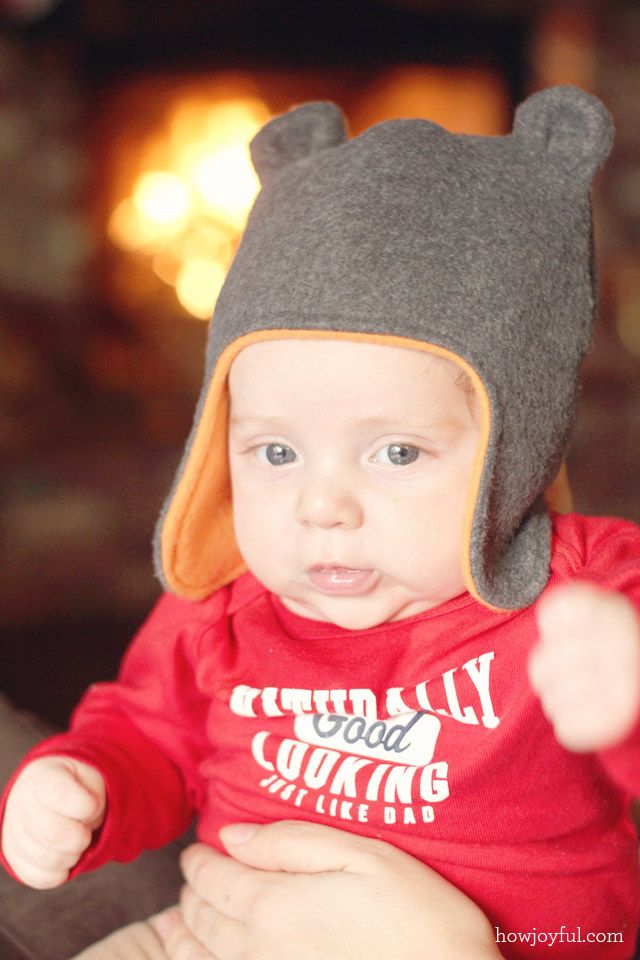 [This blog post contains affiliate links, for more information, see my full disclosure.]
Since I made this pattern measuring Conner and not with an actual hat, I'm not sure about the sizes. The best way to be sure the hat will fit your baby perfectly is to measure the circumference and then measure the pattern, that's what I did for the second hat, I just added 1/2″ total to the width of the pattern. But you can also just use your copy machine and make the whole pattern bigger.
Now that I've warn all of you about the sizing, let's start making this cute hat!
..