Hi guys! Today I am going to share the last felt flower pattern, a lovely rose =] I am also very excited because for the first time I made a video tutorial, sadly Ken had the video camera so I had to make the video with my laptop, so I am sorry if I am a little far – I tried!! Next time I will practice and with the tripod and camera I am sure it will be easier =]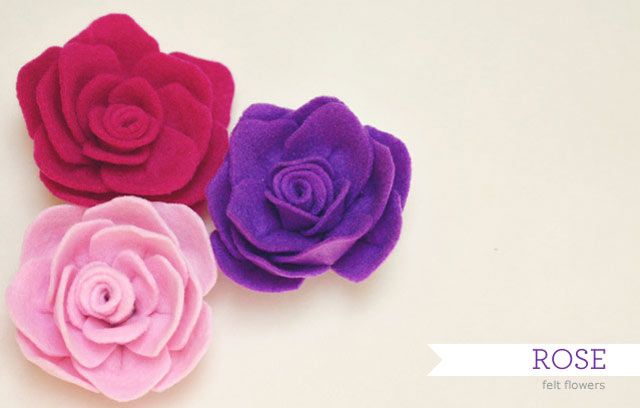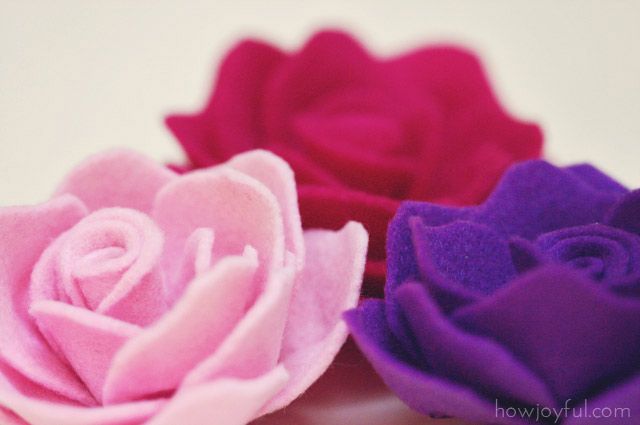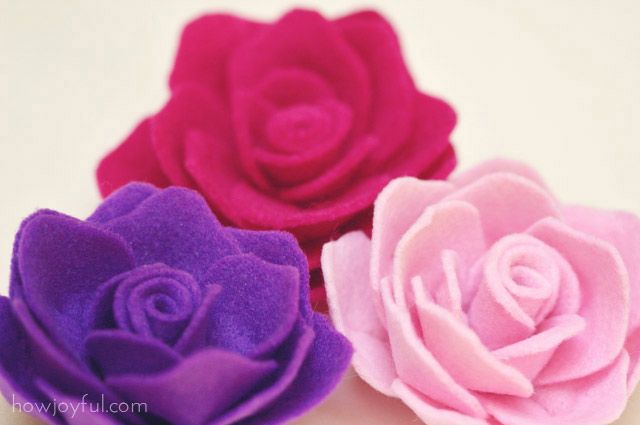 MATERIALS
DOWNLOAD the PDF PATTERN

Your color choice of felt (I used 3 9″x12″sheets in different colors, and used a little bit more than half for each flower)
…
THE PROCESS
Just like the other flower patterns I shared before, in the Downloadable file you will find 4 different sizes, but in this case you will need to make 2 layers of petals (pattern 1) if you decide to go with the smaller petal option you can just use one (pattern 4)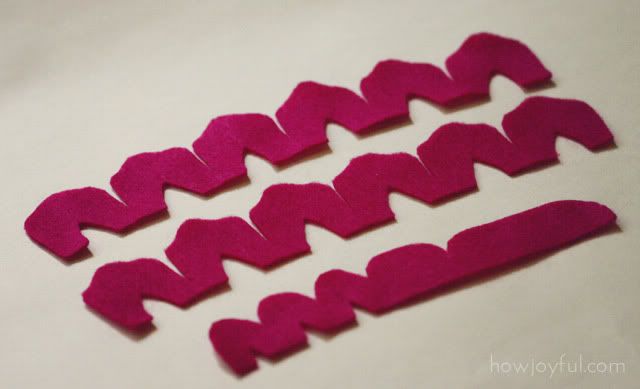 You can see the pieces you will need to make one rose in the image above. For the instructions you can just see the video below, If you can't see it, go to Howjoyful Rose how-to on Vimeo.
You can also make them with a hot glue gun instead, it all depends on what you want to use the rose for, I wanted mine to be able to wash in the washing machine, so that is why I sewed it.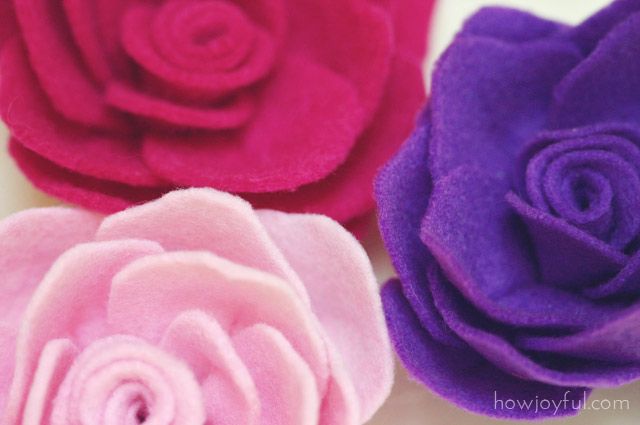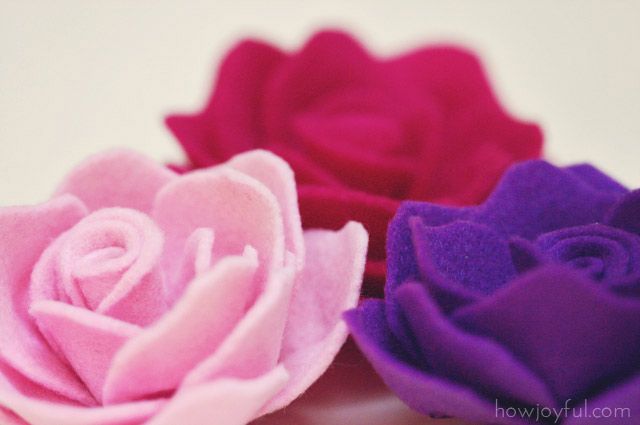 I hope you all enjoy and let me know if you make some of these! I will be showing you how I ended up using all my flowers soon =] Have a great day!
..