Can you believe it's Friday already! I am really excited because this weekend I am going to finish my DIY sewing table project! So I can't wait for Monday so I can show you all the finish product.
Anyways, I hope all of you are having a wonderful day, here in the California mountains the day is beautiful and sunny =] just the way I love!  Now here there are some awesome tutorials I think you all will enjoy. Check them out and share some love with the awesome dedicated bloggers that made them =]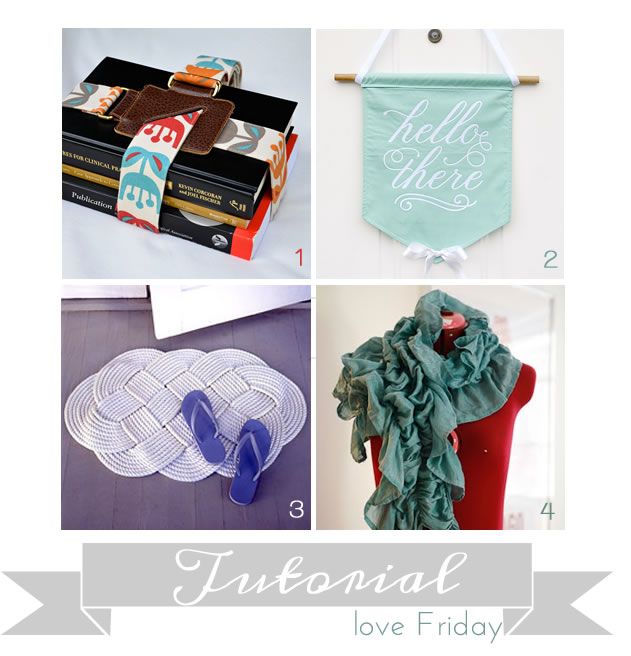 1 – Book strap from  Lorraine via How About Orange
2 – Hanging  front door banner from ISLY
3 – Braided doormat from Martha Stuart
4 – Catch and release scarf from Presser foot
EnJOY, See you Monday! XO
..