I run into Raw Edges while researching Design studios and I just had to share this project. It's so awesome and colorful! That studio is a collaboration between designers Yael Mer & Shay Alkalay. They have other installations of painted floor in their site that you should check out and I can't help but feel inspired to prettify the floor or maybe a big carpet?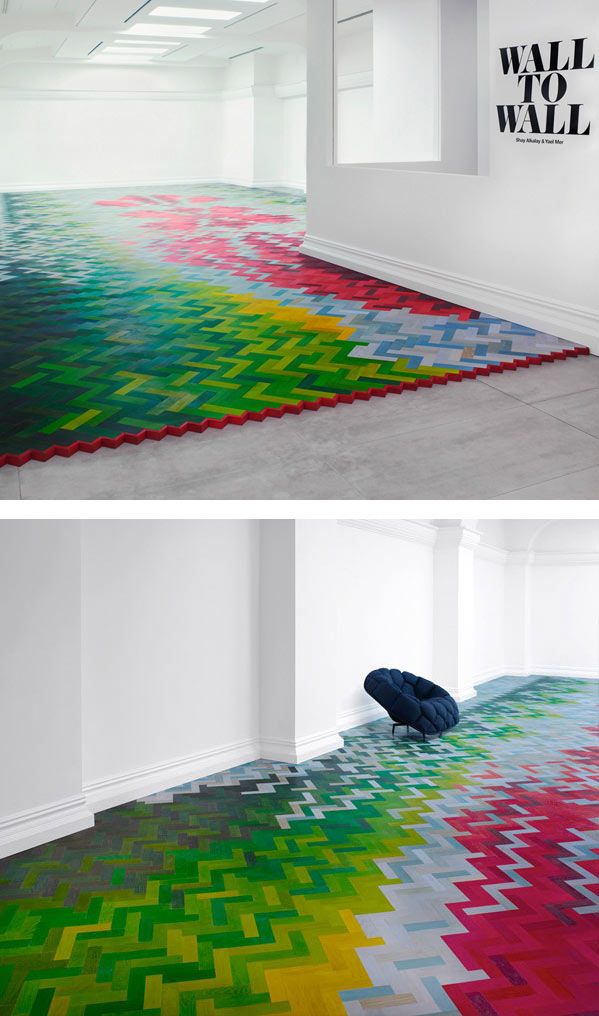 I love how they show process pictures for the dying and the installation. All of those colors together look so awesome.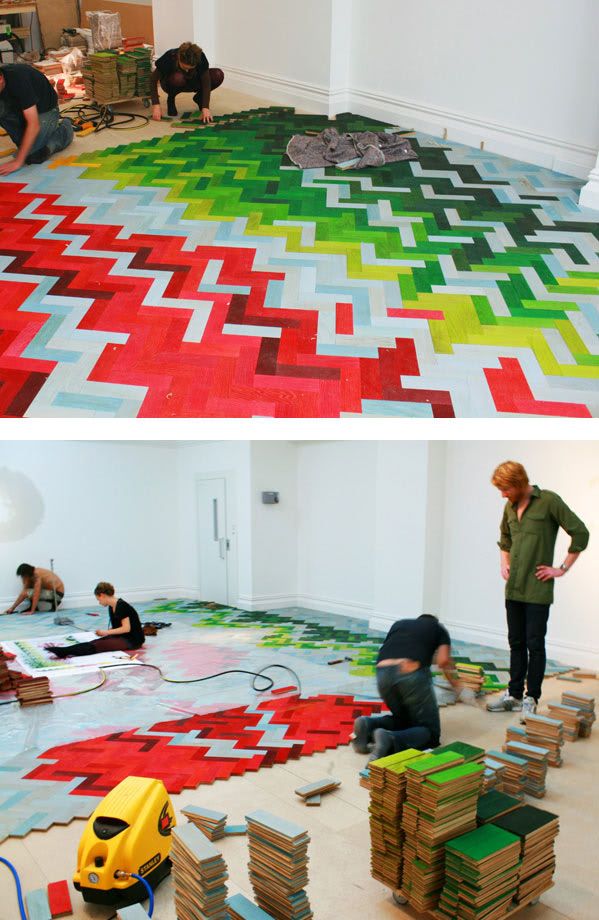 [ All images ]
Even tho this is a display, ever since I saw it I imagine how cool something like this would look on a shop or an office, it's just so colorful and happy! I had to share =]
..