Yesterday Ken finally had a day off so we went to the vet to give Curly his annual shots and do our normal grocery shopping. We had no idea we were going to end up coming home with a black cutie, only 4 weeks old =] We had consider adopting a puppy for quite some time now, but Ken wanted a German shepherd very bad. Even tho we were unsure of committing right now with a puppy we went down to the a place we checked online because they had a few shepherd puppies listed online, when we got there we only found a few puppies that had just being abandoned a week before.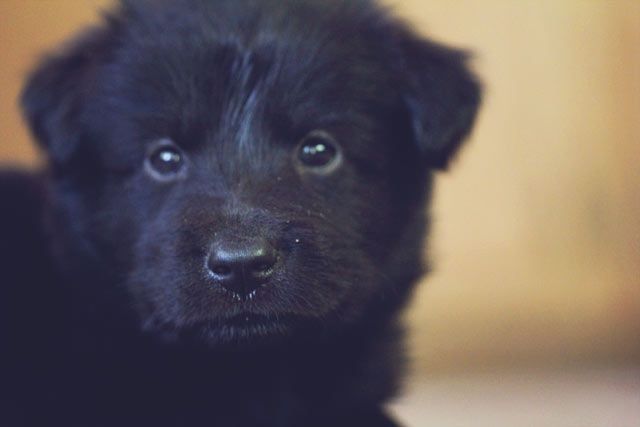 The puppies were adorable!! One of them was a ver light brown a the other 2 were black, they are Boarder Collie mix with something we will not know until it get's bigger. We just fell in love with this little guy, completely forgot about what kind of dog we were looking for because it was like he found us. And after 15 minutes decided to bring him home with us and named him Conner.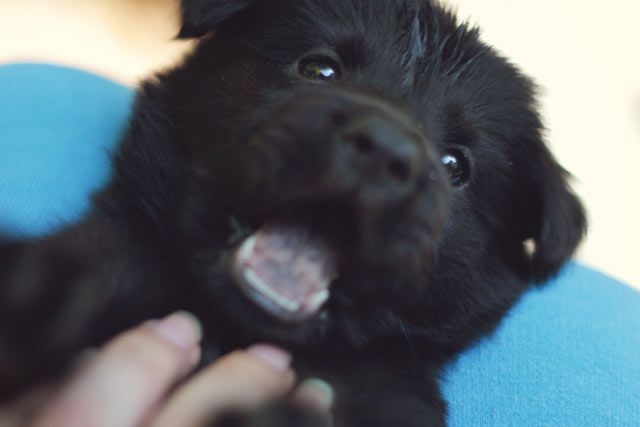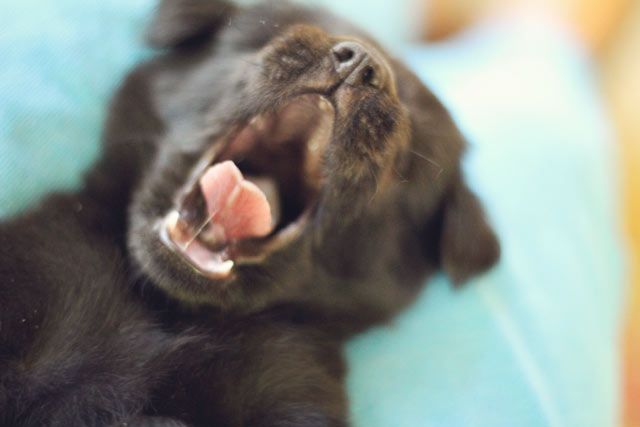 He loves to sleep as you can see and loves to have our attention. He is so little he can't climb up the stairs but that does not stop him because he tries and tries until someone helps him.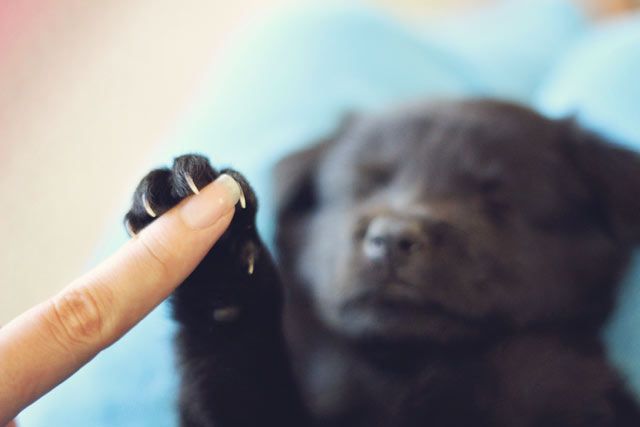 He loves going to the yard an run all over chasing curly, it's like he already knows curly is the big brother, he bites everything he can and for some reason loves the door fence as you can see below.
Curly and Conner are still in the process of getting to know each other, it's only been a day but Curly looks over him and lays right in fron, but he doesn't really like when Conner licks him, Curly was very good at that and stopped licking when he was about 1 year old, so now that he is 13 years old, I'm pretty sure he thinks it's childish LOL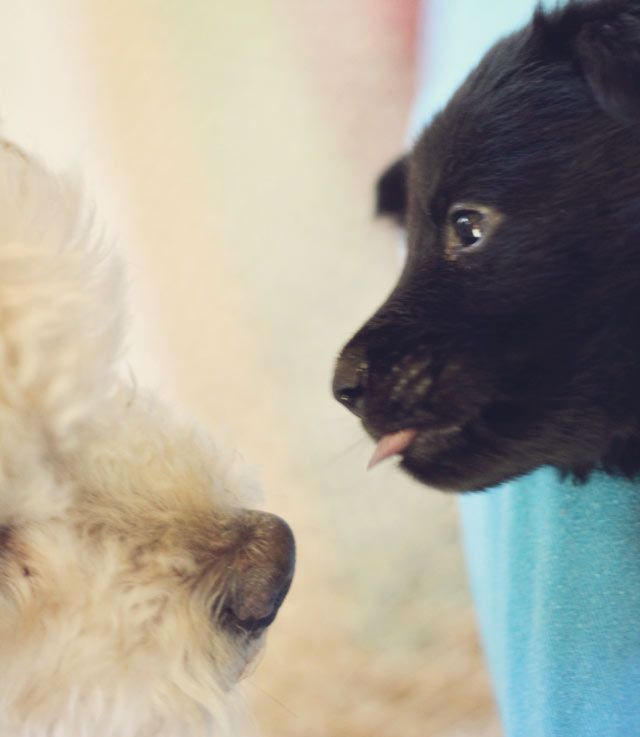 Curly smells him every chance he has and of course Conner goes into kissing him every time he has – So cute! It's so funny to see them walking in our yard Conner always next to Curly, just like brothers.
Now comes the challenging part for us, I almost forgot what it was to potty train a poppy and he's so small sometimes is hard to find him in the house because he loves to explore, so we had to puppy prove the house. We are so excited to see him grow and so happy we decided to adopt him. We took him over to Ken's parents and they loved him =] For some reason the very first thing he did was grab his grandparent's dog rope toy and start playing with it even tho it was probably twice his size. Do you guys have any puppy advice?
..