First I wanted to start this week THANKING all of you for the emails, comments and tweets after the lost of Conner last week. This past weekend we got to talk a lot about what happened, Ken and I are so thankful for all the love and prayers, you guys rock! We do want to have another puppy in the future and hopefully this time we will see it grow and enjoy it for a longer period of time.
I also wanted to give you a preview of the tutorial I have for this week, I know I teased about it long time a go, when I showed you the first one I made, back then I asked for advice on what color to use for the skirt part and most of you agreed that the teal/turquoise would be very cute, so here it is finally finished!
A few weeks a go I got a remote control for my camera and this was my first time to actually get to play with it, so as you can see, I might have had way too much fun with it. At first I could not make it work properly, but it's all about the angle you set it. It took me more than a few tries, but now I think I know how to use it hehe. And I totally recommend it!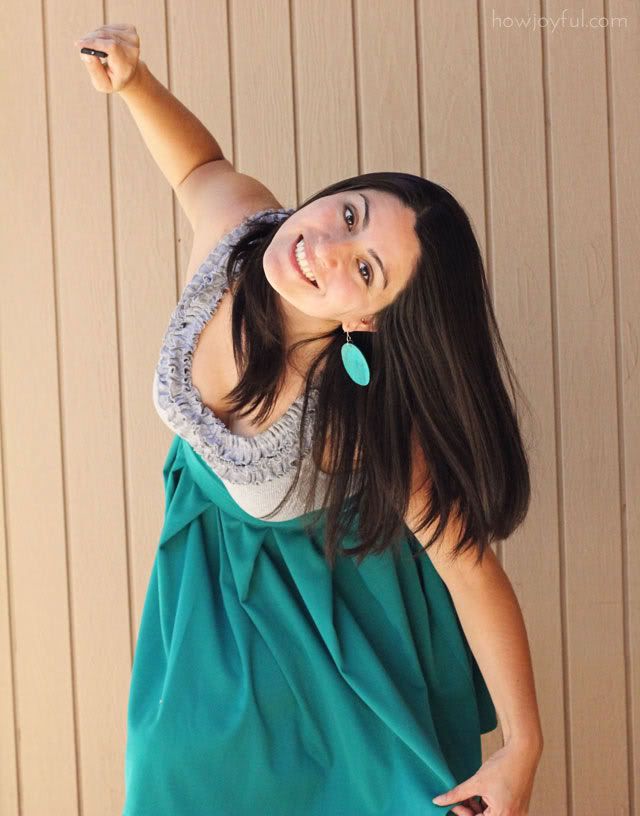 And of course I had to make a mini session including Curly! He is all good now, but we are extra careful when he want's to go play at his grandparent's house =]
I hope you all had a great weekend and stay tuned for the tutorial of how to make this cute dress =]
UPDATE: the tutorial can be found here
..