For this week's Tutorial love Friday I want to share some awesome pillow tutorials I've come across the blogosphere. They are so cute, so if you are in need of a lovely pillow for your home visit this ladies, grab some supplies and get your craft/sewing on!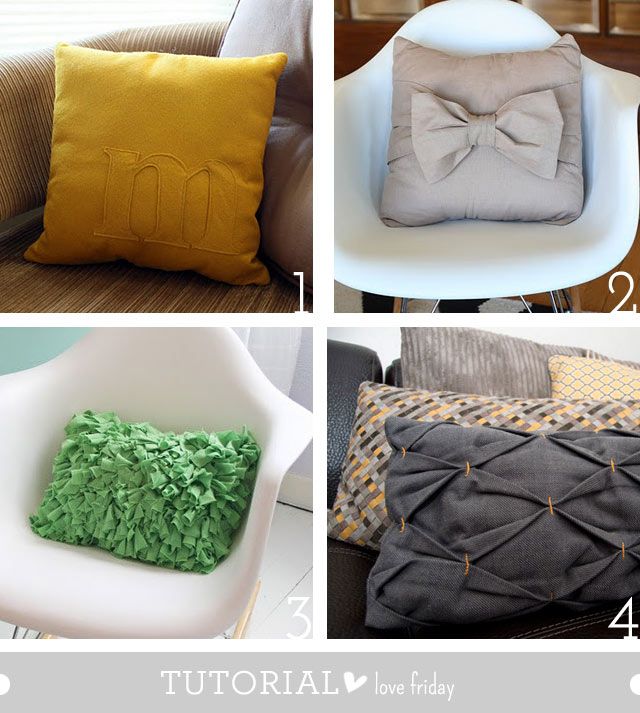 1- Felt monogram pillow by Allison from Little Lovelies via Maybe Matilda
2- Big bow pillow by Liz from Say yes to Hoboken
3- Shag pillow by  Vanessa from V and Co
4- Smock pillow by Fleeting thing
I am super excited to go to Utah and attend Alt summit next week! and to finally have time to craft a little and make some pretty business cards =] I will show you all once I'm done!
I hope you have a lovely day!
XO
..