A few weeks a go I finally finish one of the projects I dragged the most, why did it take me so long to tackle? I was hoping I could so it the "easy way" and ask someone for a projector so I could just print and trace my logo in my office wall.
After weeks trying to see who had one, I decided not to wait, just do it the old way. The way I used to make murals while in high school =] I know some of you might be very familiar with this, but who knows maybe someone here does not know how to escalate the old fashion way.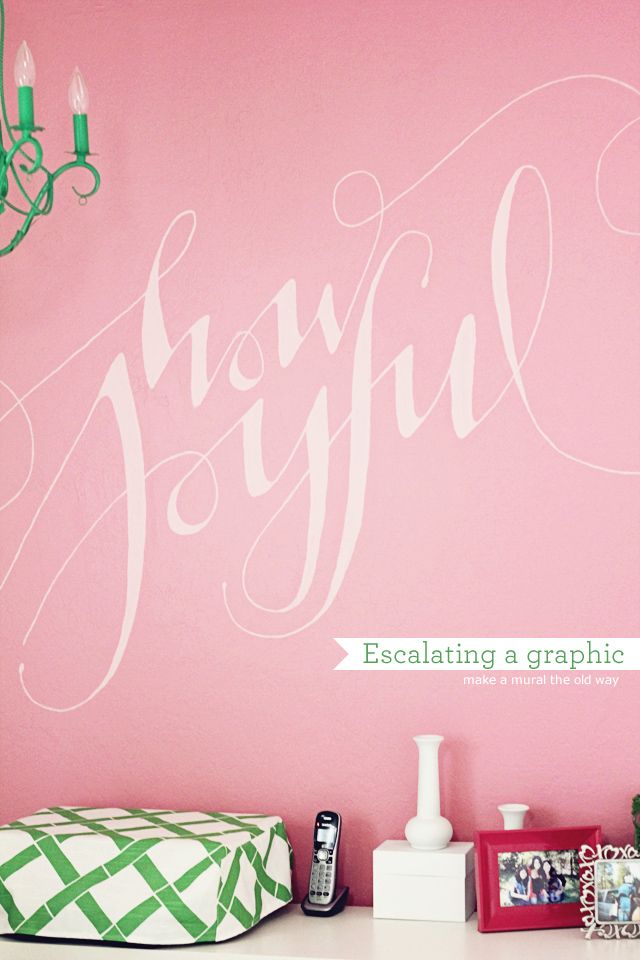 Basically it's about grid and proportions. You will need pins, chalk, yarn, measuring tape, pencil, a ruler and your graphic printed on a paper.
First you will need to make an outline of the shape you want to transfer, measure with a ruler and divide in small squares (I usually use 1″ squares) then measure your wall and figure where you want your graphic, divide the wall width in the same quantity of squares you have in the paper, use pins to mark all the lines.
..