I have to start by sharing that the graphic positioning and phrase are not my original idea, when I started to search for ideas for the nursery I saw a similar sign, but it was a calligraphy wood sign and it was hanging with a chain on the door knob. I wish I would have saved the image so I could source the original inspiration, but I only sketched what I wanted to do and never saved the image (I know! bad blogger!!) I can only blame my early pregnancy brain =] So if any of you know the source I'm talking about I'd love to know where that image was from.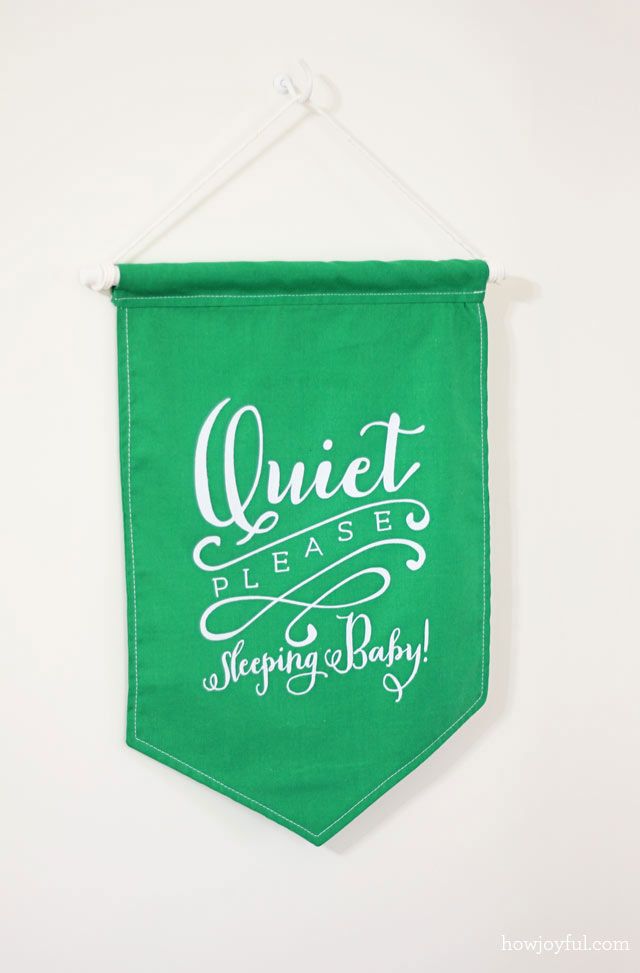 Now to the project, for the graphics I used the free font Flamenco created by fellow Chilean Designers of Latinotype for the Google Font Directory and the font Peoni Pro by Emily Conners, just in case you want to get creative yourself!
For the banner I used my Silhouette machine to cut out the shapes on a white flocked heat transfer sheet. After I cut the shape I iron it on a piece of green fabric. I cut a back for my flag and sewed around them, added a top to to pass a dowel through, then I added rope on both ends to hang =]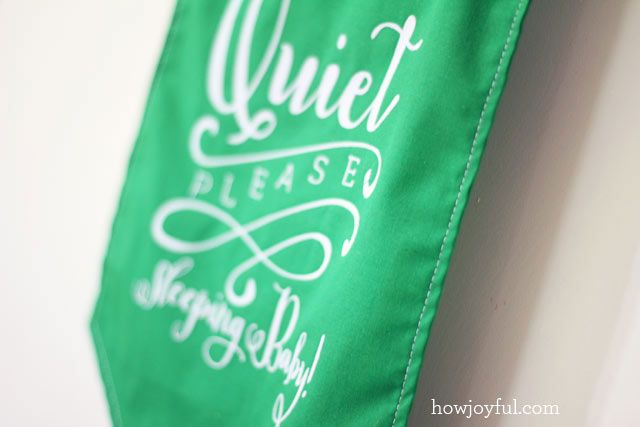 Since I know not a lot of people have a cutting machine I wanted to share my graphic for those who have one and the ones that don't. So for the ones that don't have the tools to make a banner I am sharing a print in 5 different colors! so you can just print, frame and hang! or you can print it on card-stock, cut it on a banner shape, add a dowel on the back and you have your own version our of paper =]
So here on the left you have a PNG file with the graphic so if you have a cutting machine, you can trace it and cut it =] and on the right there is a multipage PDF file with 5 different colors, to see that file you will need to have Abobe Reader installed on your PC or MAC. Without the program you will not be able to download or preview the file. If you have troubles please visit this link, because each browser works different.
Above you can download each separate colors individually, all of those are High Resolution 8×11″ PDF files, save them in your computer by secondary clicking on the file once it shows in your browser or drag and dropping (depending on your computer and browser). Print using any image manager. All files are hosted in a free server so sometimes there can be down time (because of the bandwidth), please wait and come back later to download. I just ask you lovelies to use this only for personal/non-commercial only, if you share them or blog them please share a link to this post and not directly to the download file-> because that's considered stealing and I made this for you to enjoy, Ok?. Thank you!
And I hope you guys had a lovely day!
XOXO

..