I've been working on organizing my shipping station for a while now, the first project I did was the frame to organize orders, tape, twine and other goodies. The Ken helped me by making a custom table for me to organize my paper, shipping rolls, and mailers. The new table was designed to go side by side with an old dresser we had in our bedroom but that didn't fit anymore, so now with both my "work" area is bigger and I have space to set one of my printers and use as wrapping desk.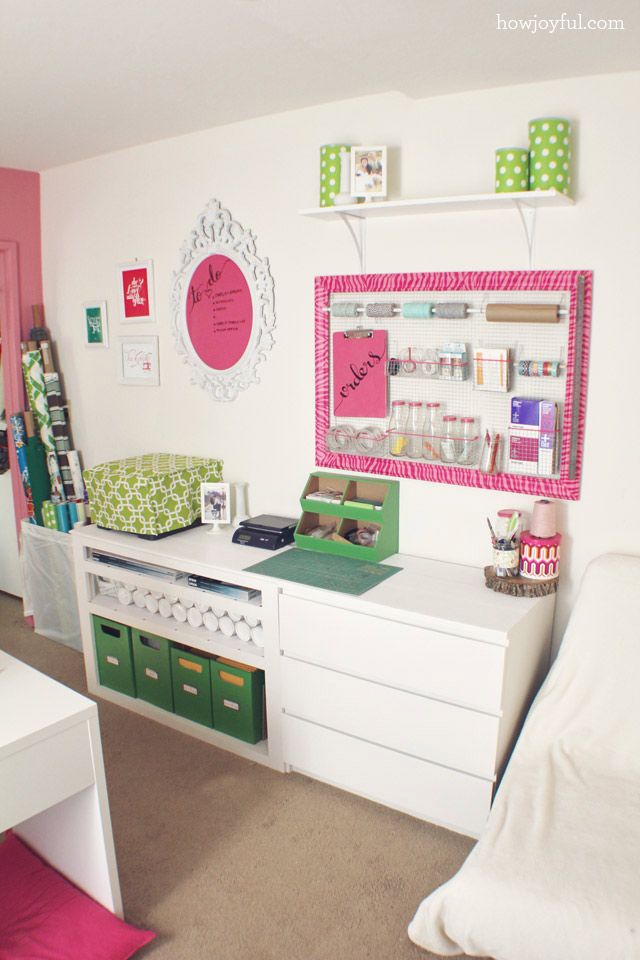 Along with the frame I also made a cardboard organizing box for my work area, I painted it green to go with the boxes I made for the bottom area, remember that you can see the tutorial for those here.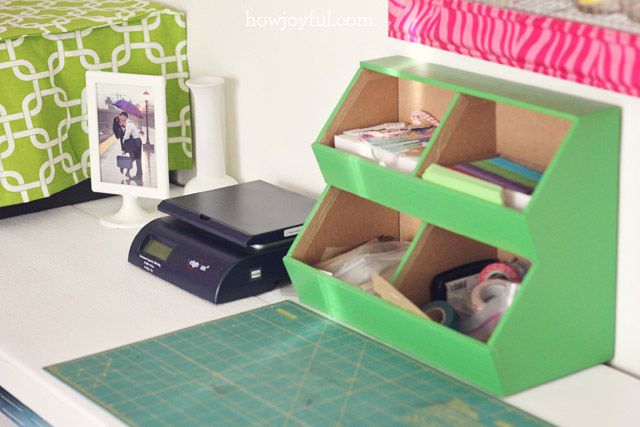 I used a dowel that I painted white to organize my spools or baker's twine and a small kraft wrapping paper roll. I used wire to attach everything to the frame and used a wire mesh for the back and to make small containers sized to everything I wanted to put on the frame. I also added pink yarn around the top edges of the containers because the wire mesh was still a little rough on the edges.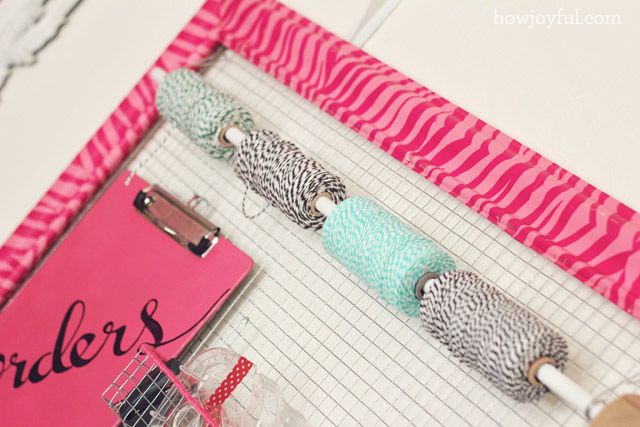 I also made covers for both printers and added white shelving paper on some shelves an the top of the dresser and shipping storage table. here some more pictures of how this ended up, I'm pretty happy considering I spent $20 on the material for the frame and $20 for the material for the table, all the rest were things I had around the house, paint included. So a shipping station for $40 I think it's a pretty good deal =]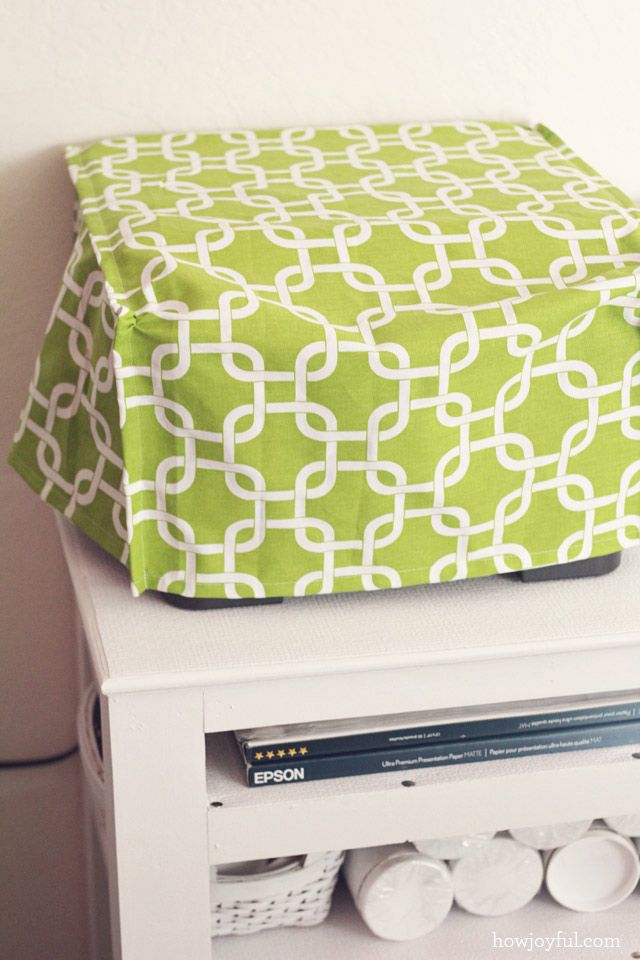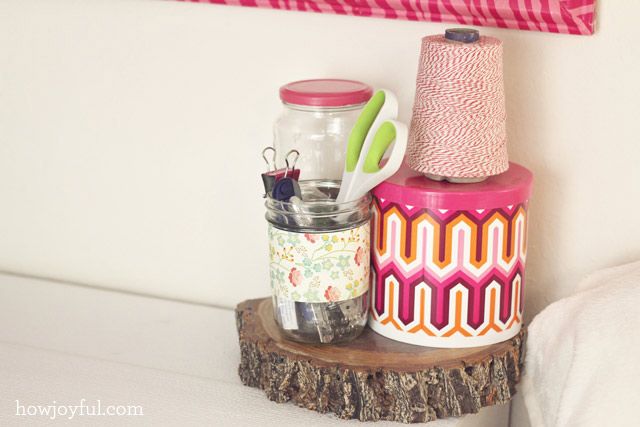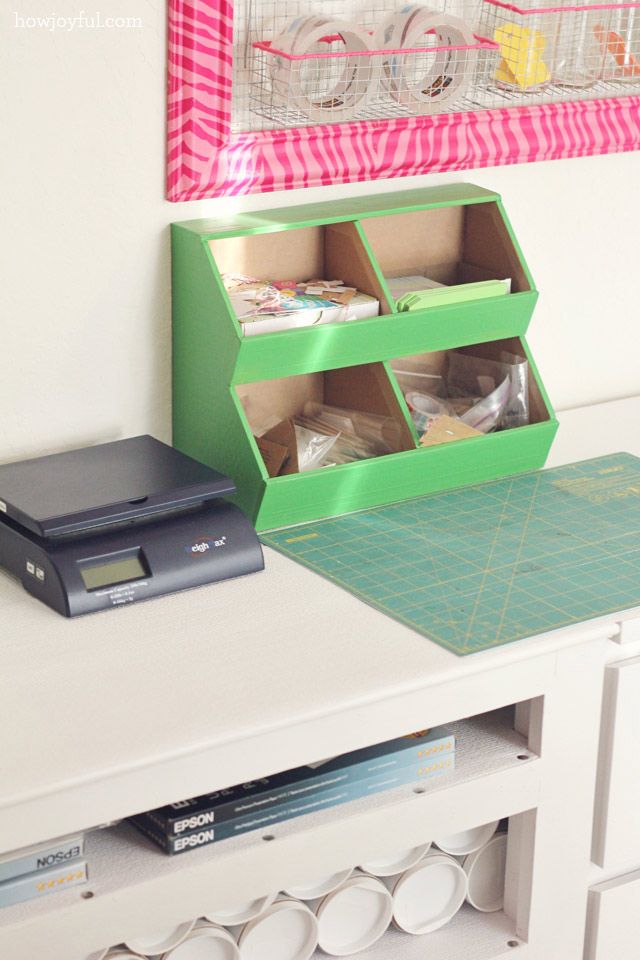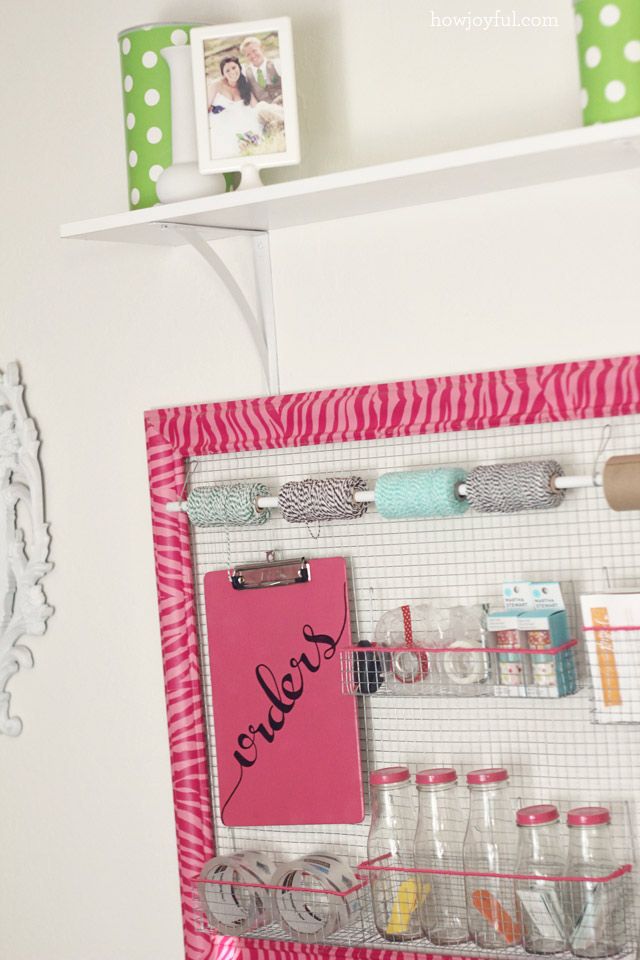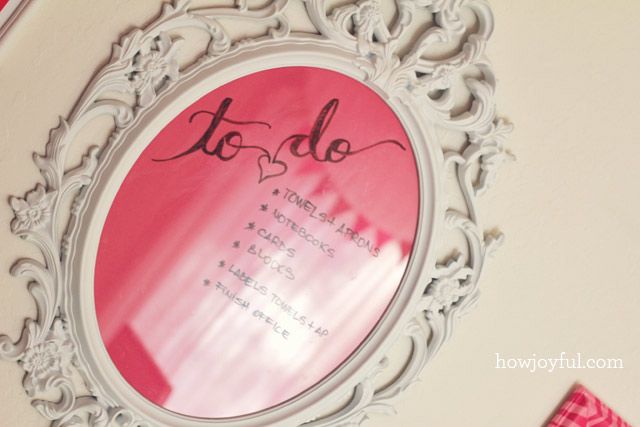 Here is how the dresser and my new table looked like before painting. Paint makes everything so much better!!
I hope you are all having a lovely day! I'm excited to keep showing the rest of the projects I'm working on right now, hopefully I'll finish this studio soon!
XOXO
..