I know I've been promising a studio tour for a long time now, it seemed like I always had something I needed to finish before the official "reveal", but last week I decided that I've been waiting too long (and you too) to call it "done" when realistically I'm always going to change and add things around. So I cleaned up a little bit and decided to share my "happy place" with all of you! I'm dividing the tour in two parts because my studio consist of two rooms, so today you'll get to see my office space.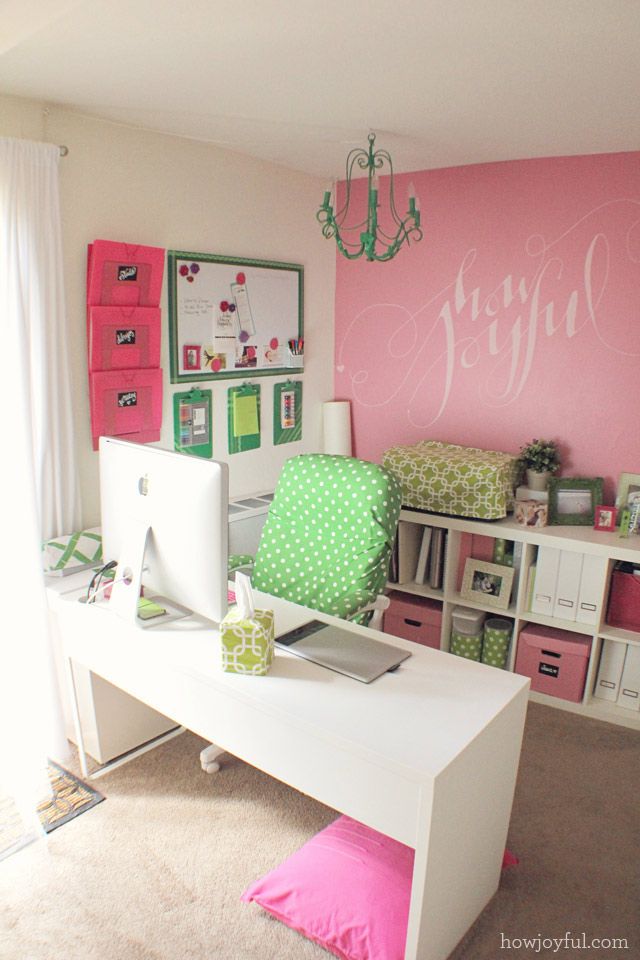 In this room is where I work on all my Design projects, I store all of the items from my supply shop and my main shop, at times it also works as our guest room (well, actually we've only had my Mom stay here) and here is where I prepare all my orders, so the shipping station is here too.
Almost a year and a half a go I showed you guys what this room looked like when we bought the house, to refresh your memory, this is how excited I was about having this space (and I was 2 months pregnant with Conner too)
All the little areas in my office have evolved from my need for each space, this dresser was the last piece I bought for the office because I needed a place to store all the finished totes, cards, pillow covers and fabric products from my shop.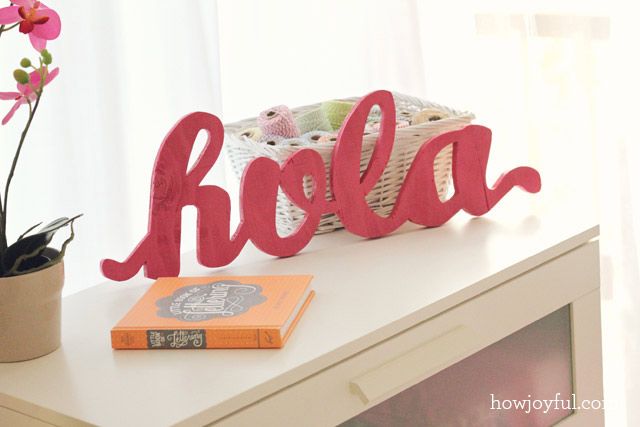 The shipping station is probably the second most used space in this room (my desk is by far the number one) here I keep all of my shipping supplies and the dresser on the right holds most of the big items on my supply shop along with some paper.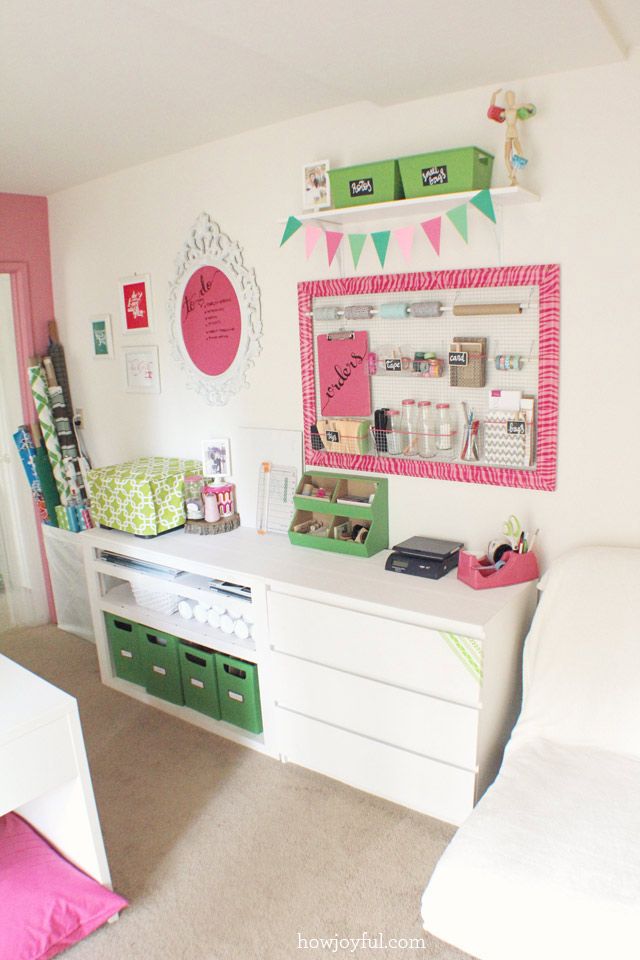 Recently I bought a chalk pen that I'm obsessed with so now I'm using the little chalkboard clips and stickers from my shop to label everything in there =]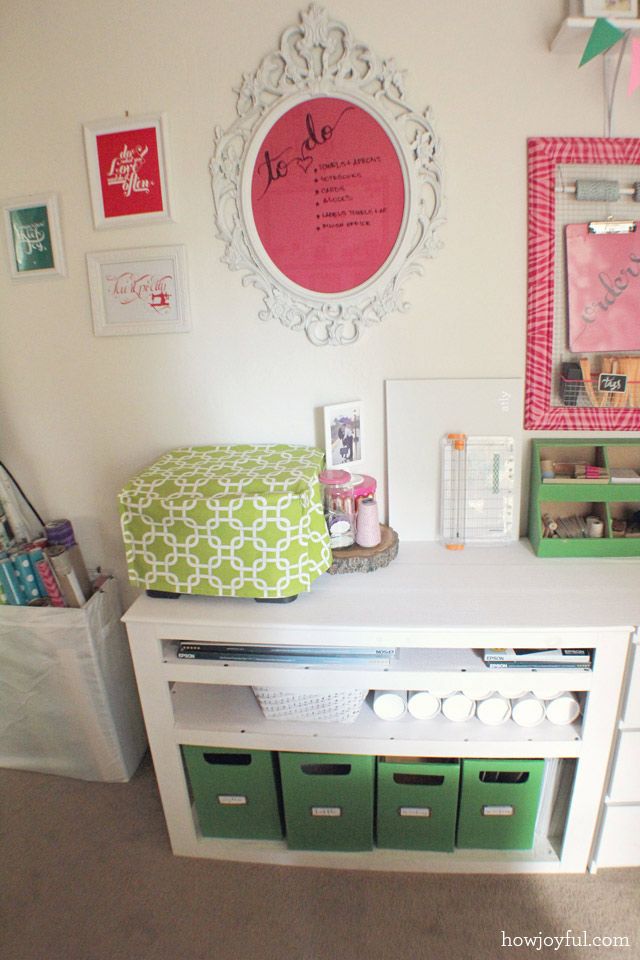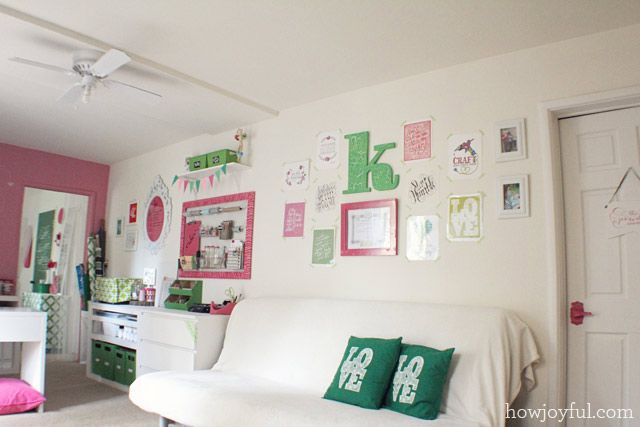 Most of the items in my office are reclaimed, recycled or gifted. That helped my budget for the office tremendously, the only items I had to buy were my desk, bookshelf behind my chair and the dresser next to the window. I was lucky to find lots of things at the thrift shop and since I'm addicted to couponing most of the tools and supplies that were not bought wholesale I got with 40% -60% off at Joann's and Michael's
My favorite part of the office is the pink wall with the "HowJoyful" painted, I used the old school technique to make it and it was a super fun project.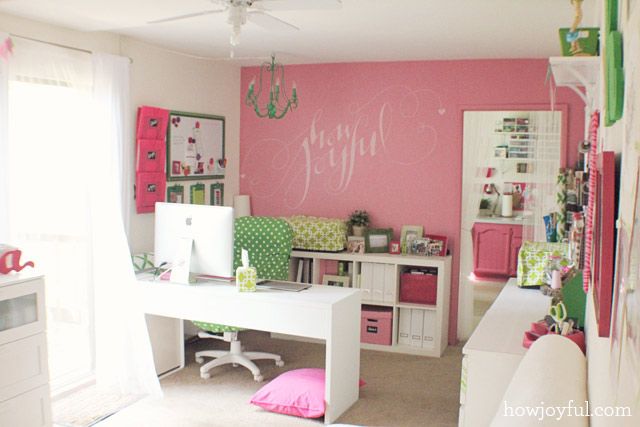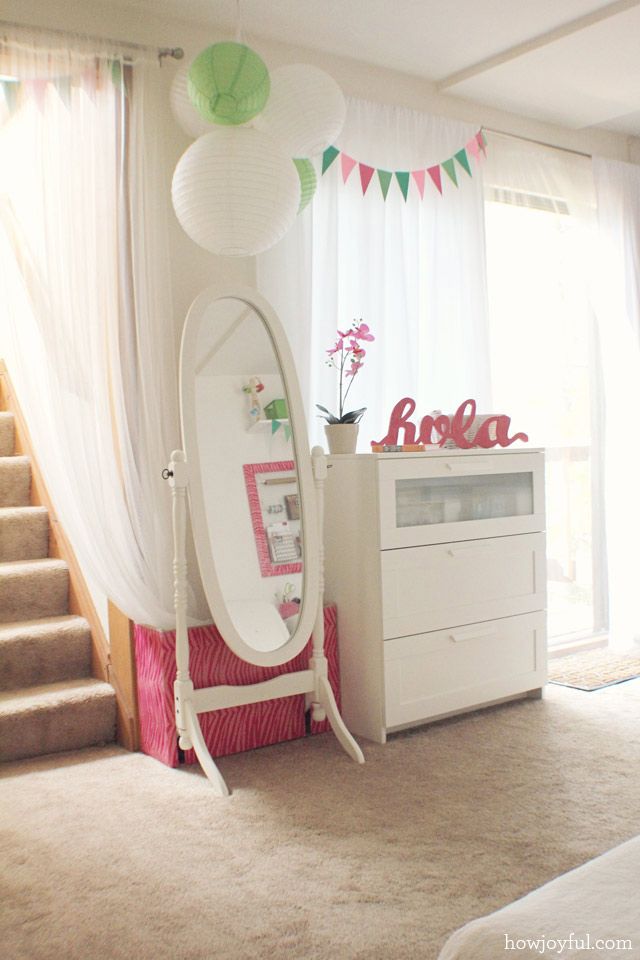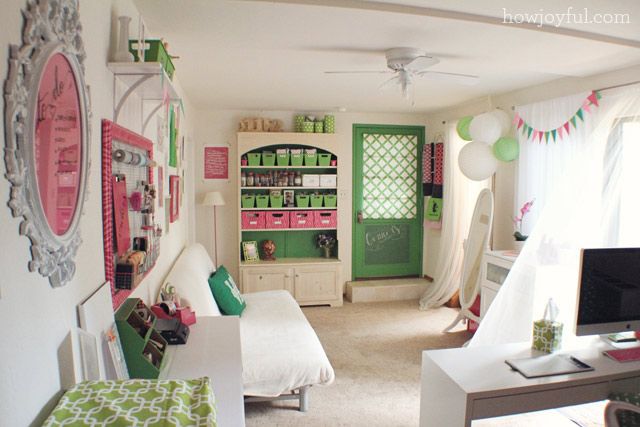 For the wall next to my desk I spray-painted and ikea magazine rack, some clipboards and a the frame of a dry-erased board. I also painted and made a cover for my desk chair (two years a go) and it still works perfectly =] I also made a matching mousepad (still using that one too)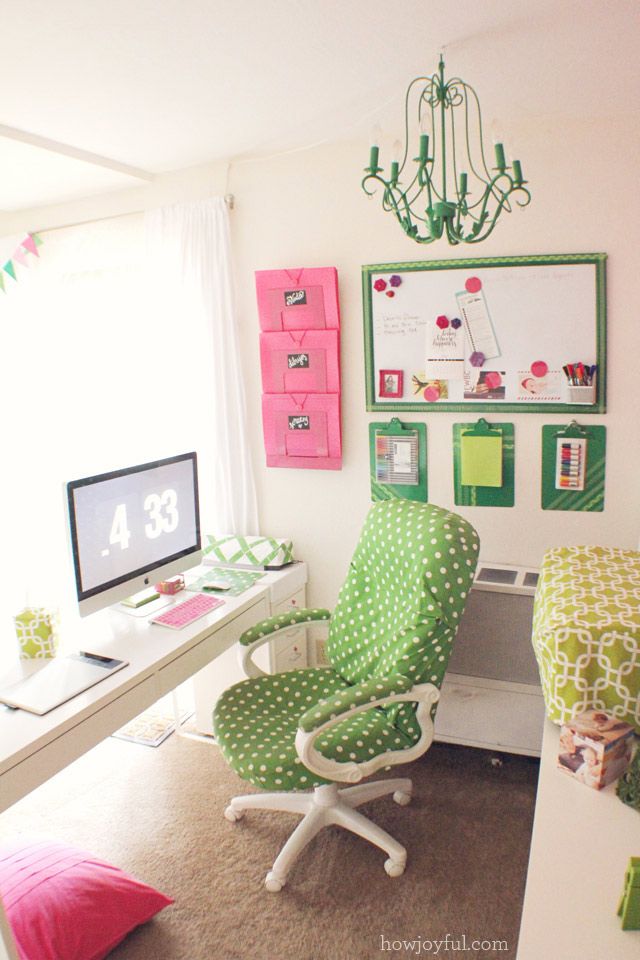 In my board you can also see a little preview of the HowJoyful calendar! I keep a list of the post I have to work for the blog and some pretty mail pieces.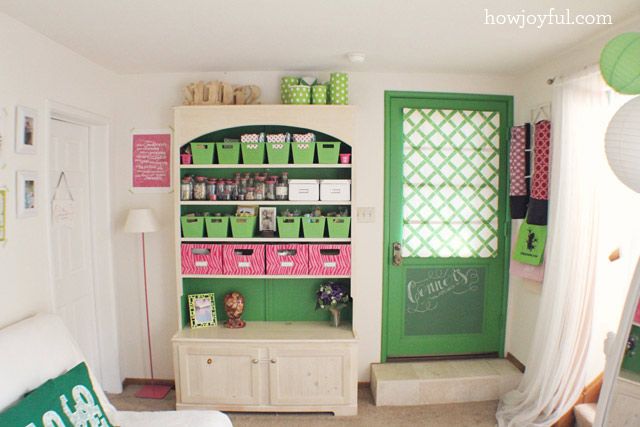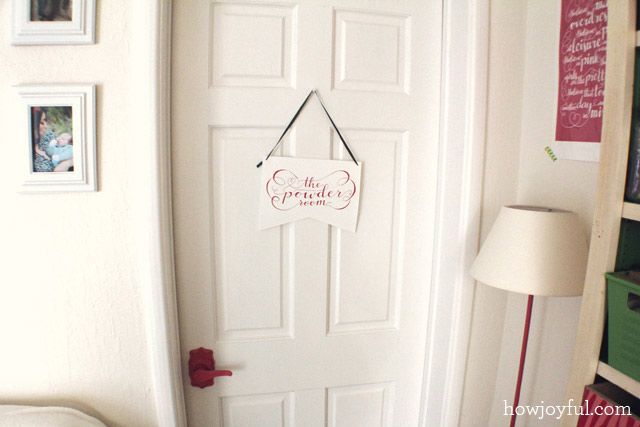 I also used cardboard to make custom fitting boxes for some of my products in the bookshelves, and I used 99cents store containers to organize all my washi tape and wood stands.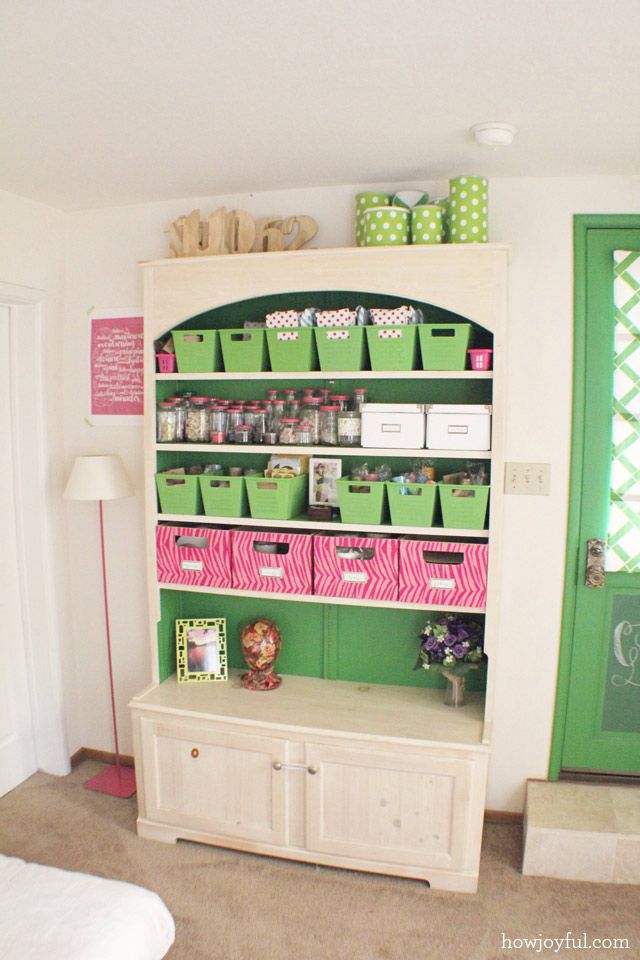 I also taped some of my favorite sketches and prints from my shop. Ken also make wood letters for me, a big K for above my couch and a ampersand for the sewing room, I love the texture he added to the green paint =] he sure knows me!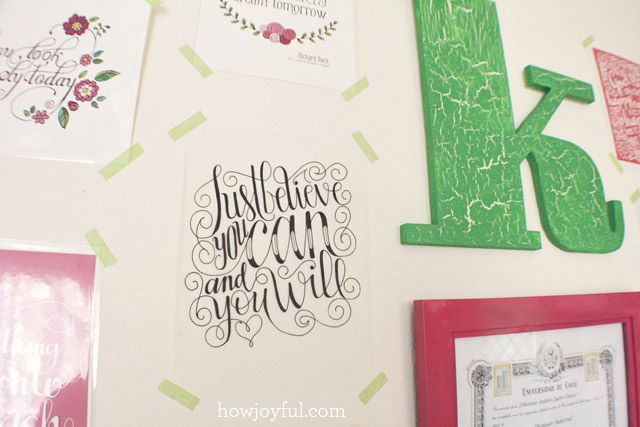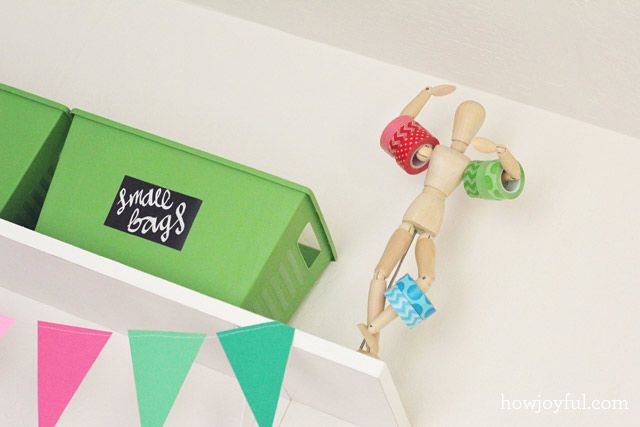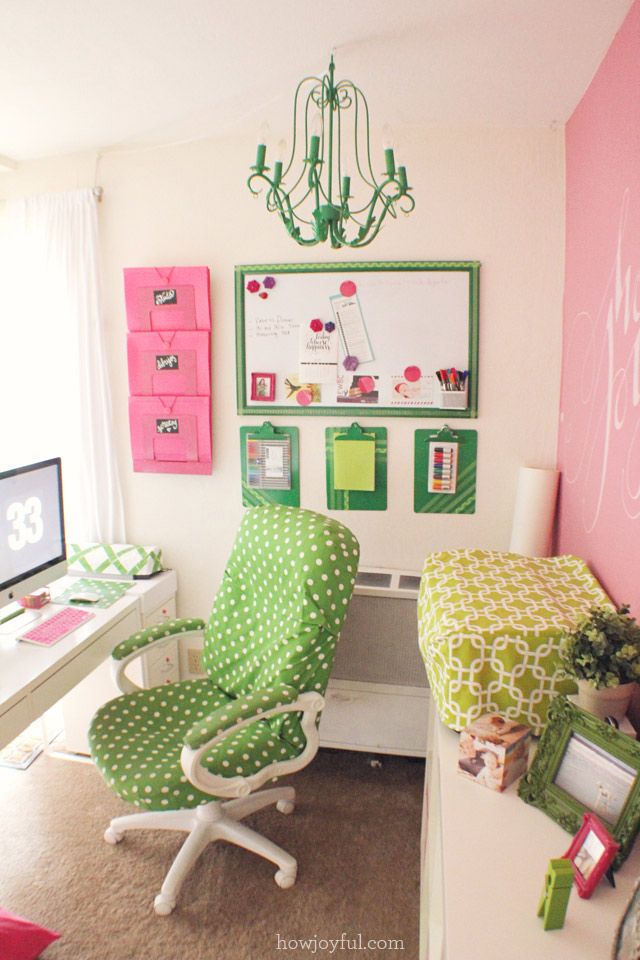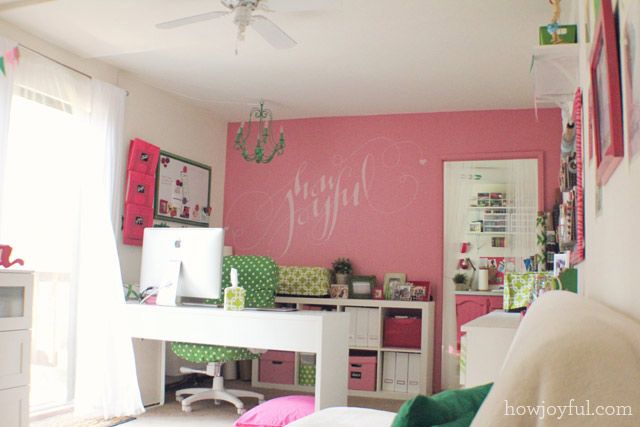 I'm so happy to finally show you around my studio, up next you'll be able to see my very favorite, the sewing room!
I hope you all have a great day!
xoxo
..