As I shared on my last post, I have a lot of projects I finish before going to bed rest that I never got to share here, so I am going to start with one I wish I would have taken pictures of the process. I know not a lot of people would not go the DIY route specially when it's just an Ikea chair, but as you all know I love renovating them!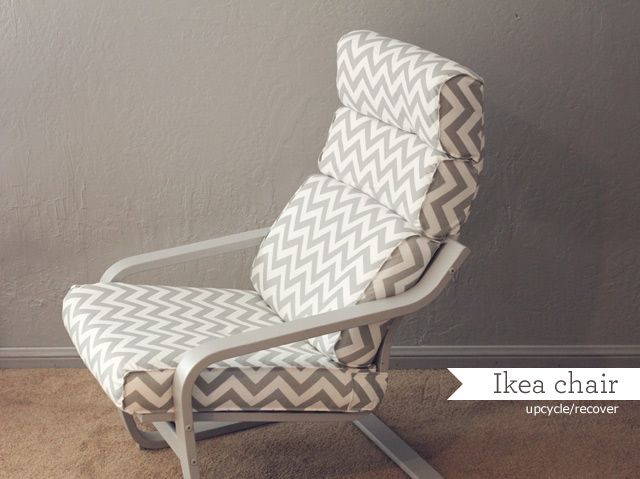 For the nursery I knew I wanted the poang chair, at first I wanted the rocking chair version, but in one visit to Ikea I tried both and found the rocking version uncomfortable for me (I'm pretty tall) to get up easily.
Ofcourse on that trip to Ikea I did not get the chair, since I had months before I was actually going to start with the nursery, I hunted on Craiglist until I found the chair and the footstool for $20, but with no covers. That was actually perfect because I wanted to make my own cushions and covers anyways. I wanted a thinker foam because I figured I'll be on that chair a lot, the price of the chair and covers I wanted at Ikea would have been $198 ($129 for the chair and $69 for the footstool) but I actually spent only $60 on mine making the cushions from scratch thanks to holiday sale coupons =] I say pretty good!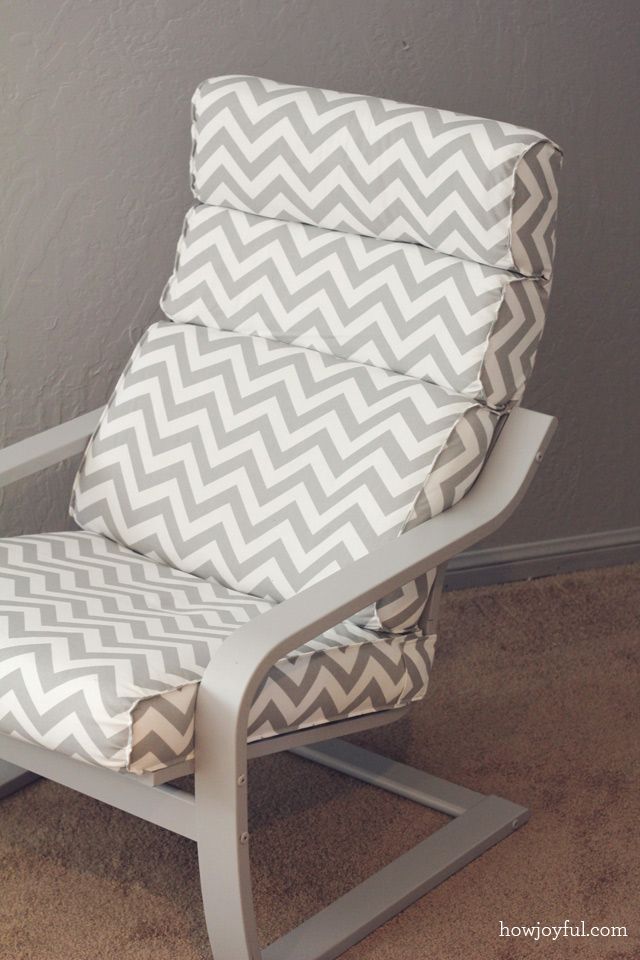 I also decided to paint the structure and made all the covers very easy to remove because I figured I'll be washing it very often, I decided to attach it to the chair in a different way, so that the back will be covered with fabric, it seemed a lot cleaner to me than the original Ikea covers.
..