I've shared a most of the nursery projects I worked on already, so most of you have an idea of the theme I was going for but just in case you are just now reading this post, here a little background:
The inspiration for this nursery came from my personal love for carnivals, circus and animals =] from the beginning we knew we wanted to keep the sex of our little peanut a surprise, we wanted a theme that was gender neutral, modern and very colorful, so Circus fit perfectly!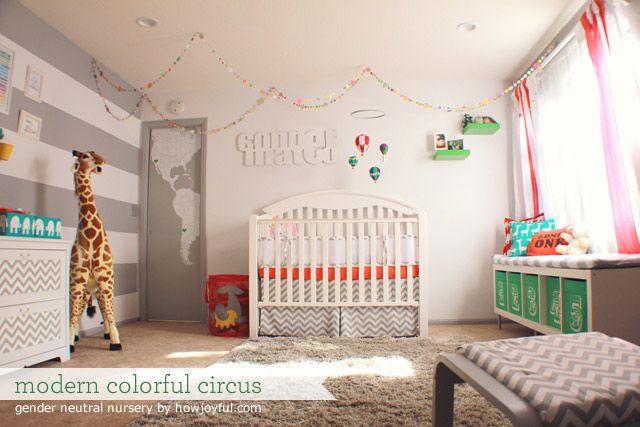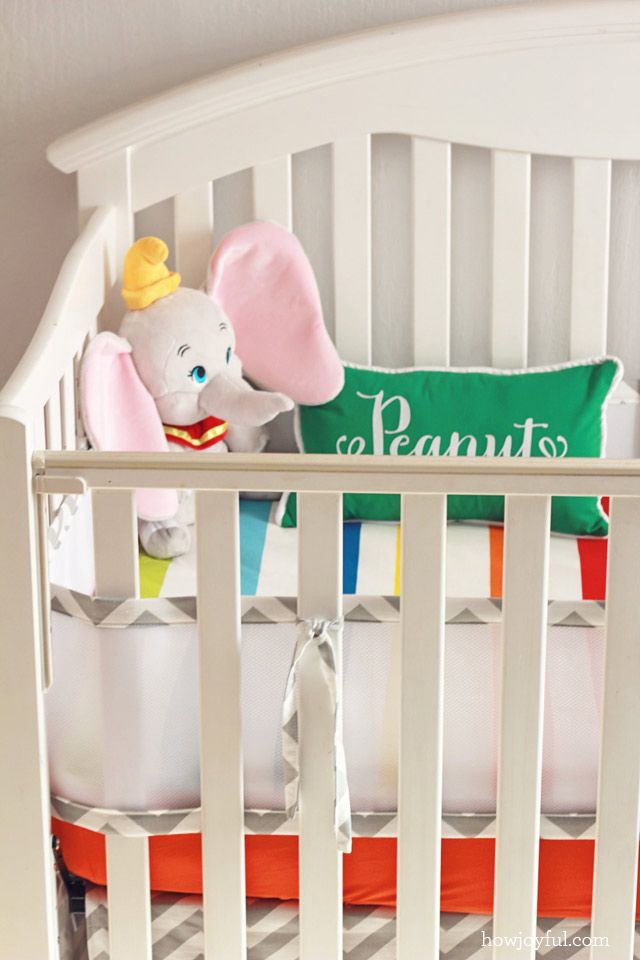 We worked on a budget and DIY most of the elements, the room that we started with did not have lights besides a very small one right next to the entry door, so my husband and father-in-law worked on adding can lights, book shelves and closet. I was in charge of the smaller projects and I have to say that my favorite was the elephant lamp. But the most meaningful has to be the bathroom door, I painted a section of North America and South America and added hearts to where Santiago, Chile and California, USA are in the map so we can show our little Peanut where Mom and Dad are from =]
Below you can see him in my favorite onesie smiling at the hot air ballons, I can't believe how fast he is growing!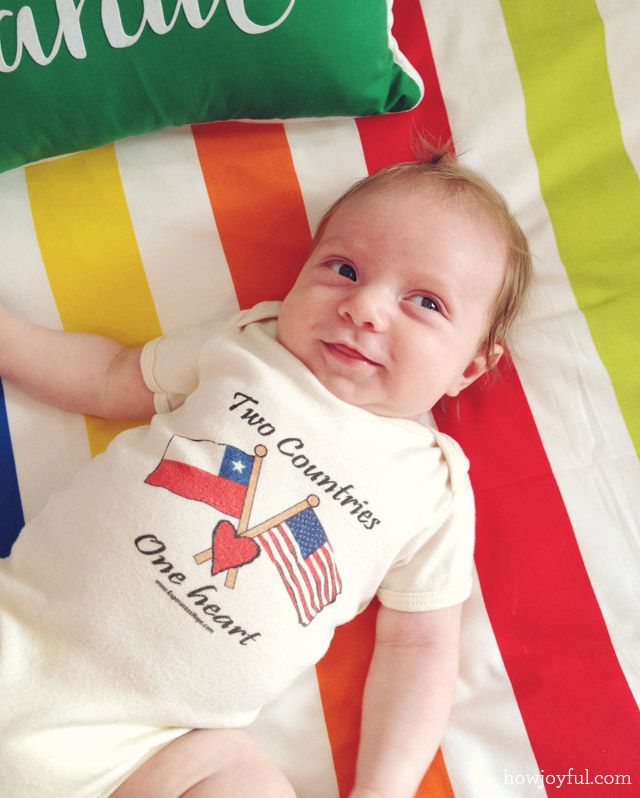 The very last project I worked on for the room was the cardboard name sign on top of the crib, since we didn't know the sex of our Baby, I waited until after delivery, I had already set a side a big box that I was planning on using, but that same week I had planned to start with the sign my Cousin send us the tall giraffe, so I used that box instead, which allowed me to make the sign a lot bigger than my initial plan.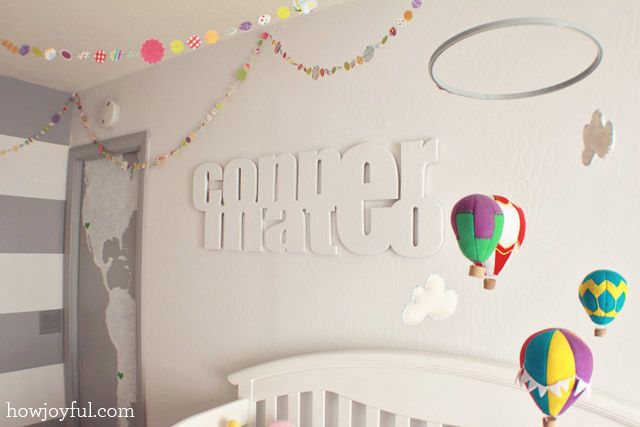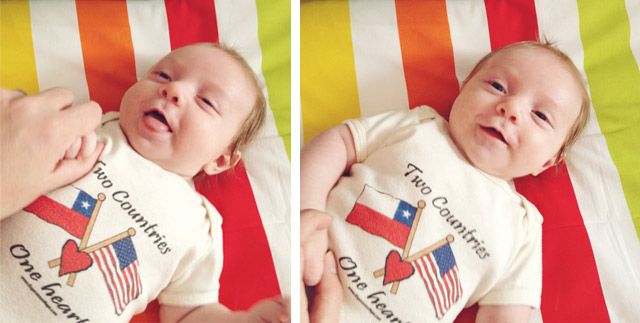 I have to warn you all that this is a very photo-heavy post, it was too hard to pic fewer photos because I felt that they will not make justice to the room, so here you go! lots and lots of photos plus the details of the room, elements and and organized list of all the resources and tutorials/post I did for for the nursery after the jump!
..