I know I've been promising a studio tour for a long time now, it seemed like I always had something I needed to finish before the official "reveal", but last week I decided that I've been waiting too long (and you too) to call it "done" when realistically I'm always going to change and add things around. So I cleaned up a little bit and decided to share my "happy place" with all of you! I'm dividing the tour in two parts because my studio consist of two rooms, so today you'll get to see my office space.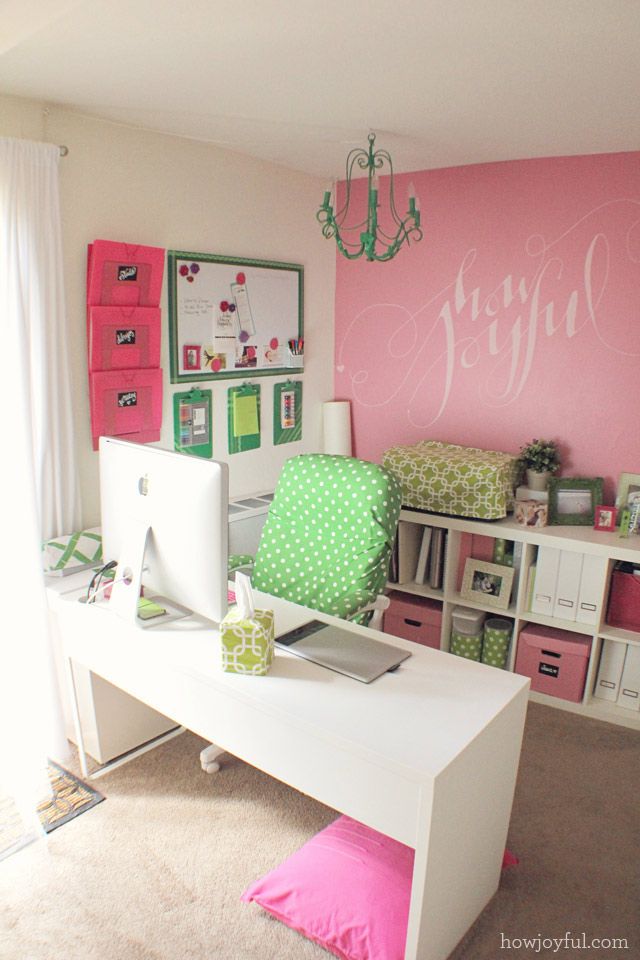 In this room is where I work on all my Design projects, I store all of the items from my supply shop and my main shop, at times it also works as our guest room (well, actually we've only had my Mom stay here) and here is where I prepare all my orders, so the shipping station is here too.
Almost a year and a half a go I showed you guys what this room looked like when we bought the house, to refresh your memory, this is how excited I was about having this space (and I was 2 months pregnant with Conner too)
..