If you follow me on Instagram, you already know that for the past week I've been working on fixing up our hallway on the second floor. This leads to our bedroom and the nursery, it kind of hurt my eyes every time I walked to our room or conner's room, specially the window with the horrible dirty outside.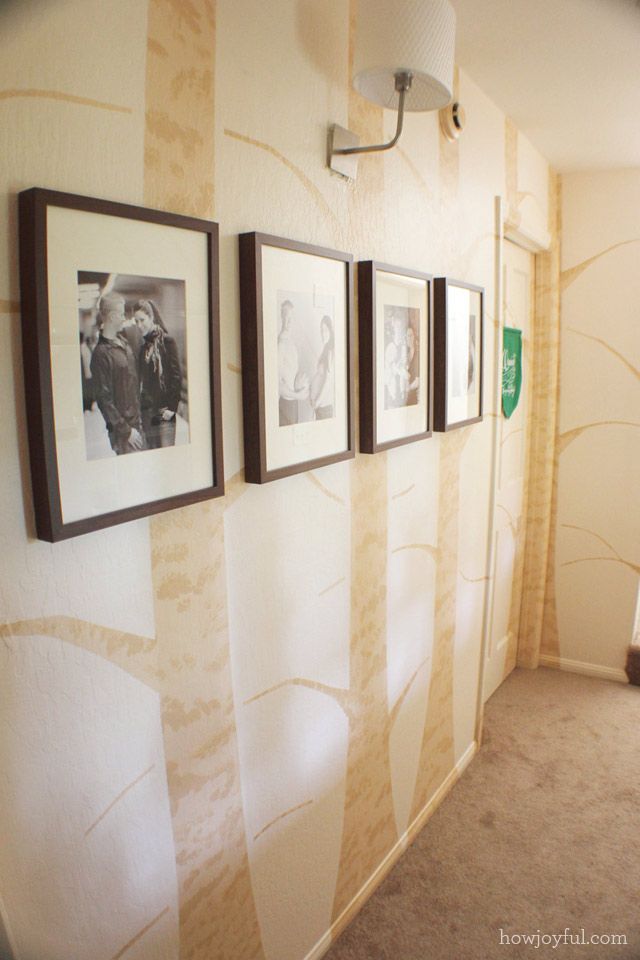 I wanted a soft but noticeable texture for the main wall, and since we live in the mountains trees was my obvious choice =] The window in the hallway is right bellow out top deck so there is really not enough light to care for plants there (the previous owners had cactus there, but I'm not a fan of them) So I decided to use artificial Ikea potted plants to give that window a little bit of pop.
To complete the look, I framed 4 of my favorite pictures of us, the first one of our engagement session, the second of when I was 38 weeks pregnant, the next was the one that never made it to our Christmas cards (because we never sent cards) and the other is Conner just being cute. We changes the light fixture, but we are going to have to change it again because the attachement system doesn't work very well.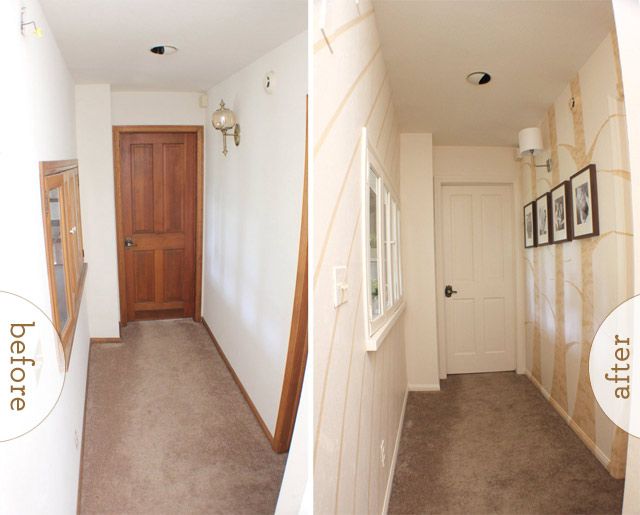 ..