Today I want to share one of my favorite pieces of the nursery we're putting together for our baby Peanut =] A very colorful hot air balloon mobile made out of felt.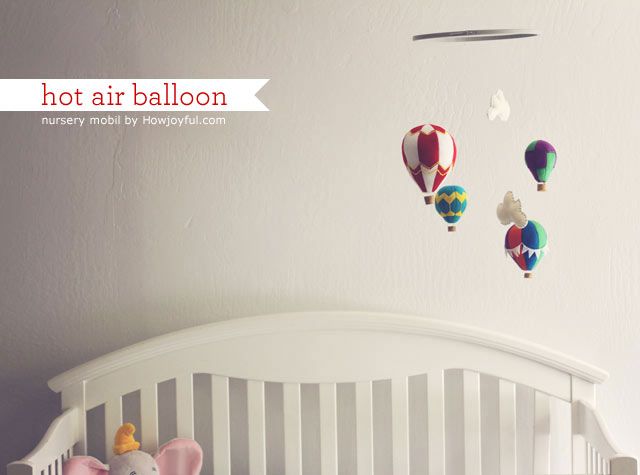 I wanted to make the balloons as real as possible and researched for ideas that were not so complicated to sew because some designs are gorgeous but at a small scale can be a nightmare. Ken used to work with a hot air balloon company, so he had a big share of "the real deal" – in my case I've always admired the colors and designs but I've never been lucky enough to get on one, but I was lucky to see my first balloon festival last year, and that's where I got the inspiration from =]
To me, hot air balloons are just gorgeous! So hopefully baby Peanut will love them too, if not at least he/she will have a lot of time to stare at these guys: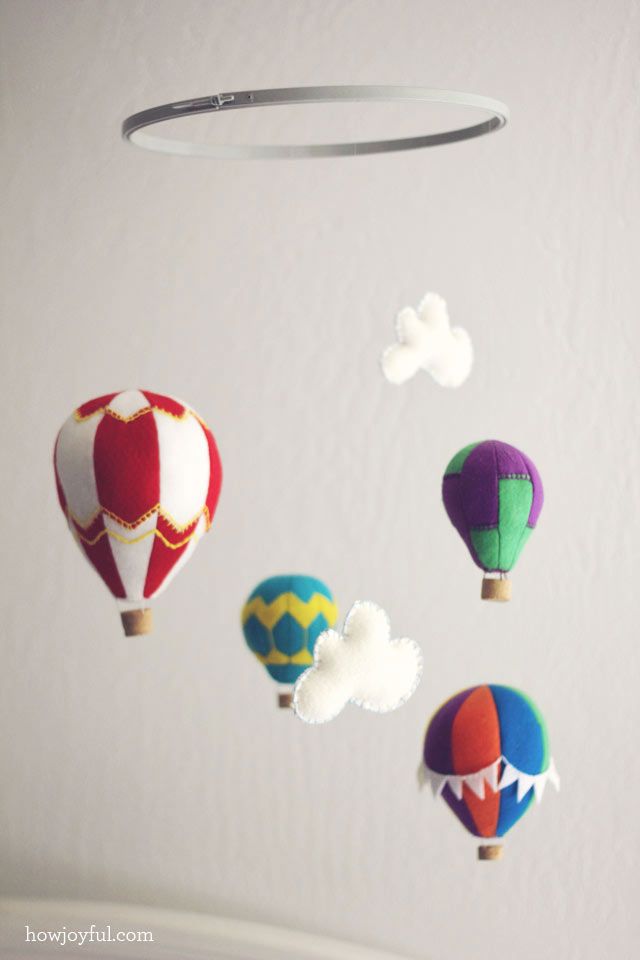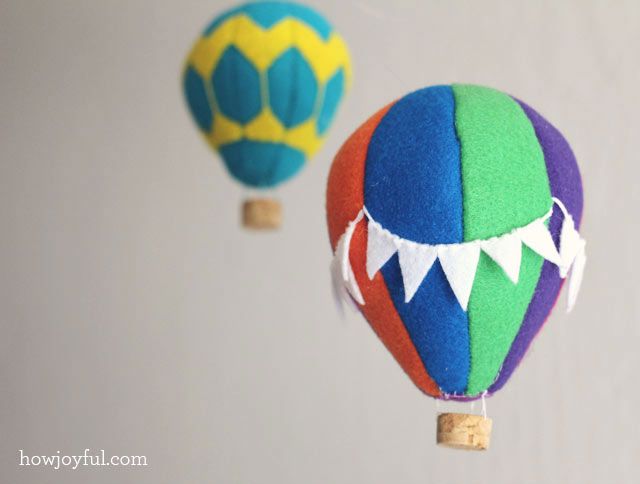 HowJoyful blog is a participant in the Amazon Services LLC Associates Program, an affiliate advertising program designed for sites to earn advertising fees by linking to Amazon products. The prices are the same to you, but I receive a small commission that supports my blog if you use my links.
For more information, see my full disclosure page.
And of course, I had to share a template and basic assembly directions so that everyone that loves hot air balloons can create their own designs =] So here the PDF file with the 3 different sizes I used to create mine and the instructions.
..