In my last post I showed you the dresses I made for Beth and her daughter. Well along with the dresses I also made the jacket for the groom Willie.
I was super excited because even though I have made jackets before, this was my first time making a men's jacket. It was A LOT of work, mostly because the fabric the groom choose was very thin, so I had to build extra support in the inside, in order to have a better shape. But I think it turn out good and most importantly, Willie and his bride loved it 🙂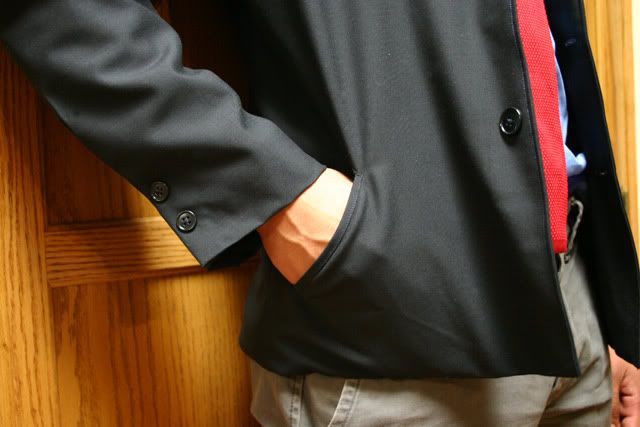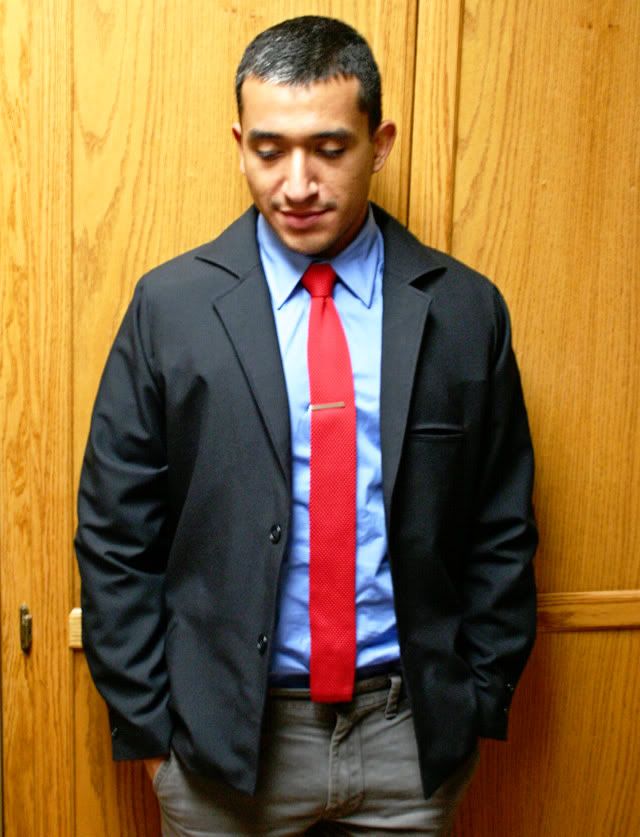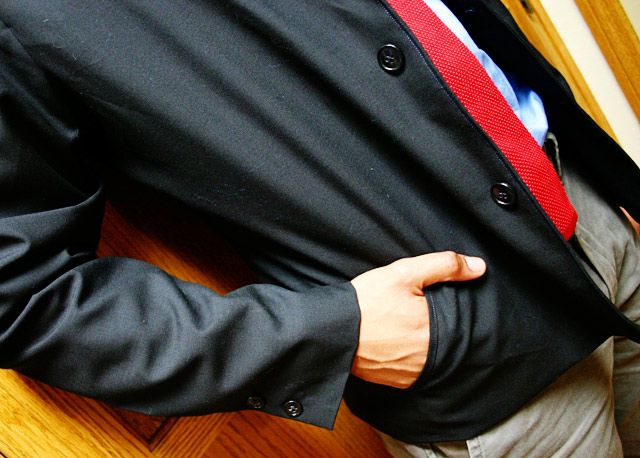 I took this pictures at night the day they came to pick it up so they are not so good and the jacket has some light blue stuff (from the liner fabric) all over, so I'm sorry!
I totally forgot to take pictures of the process, the only one I have is from where I started building the inside, I know! bad bad blogger hehe
Even thou I am super happy I finish in time and the fact that they loved the jacket I don't think I will make another one, or at least no for a long time! – It was just soooo much work. Ken wants me to make him one, so maybe for our second wedding anniversary, because it's not happening any time soon 🙂
..