Today's round up is all about Fall and Halloween! One of my favorite things of this season are pumpkins, well actually it's pumpkin chowder soup AND how creative people get with their pumpkin decorations, so I wanted to share some really cool tutorials to embellish your house with fall/halloween decorations: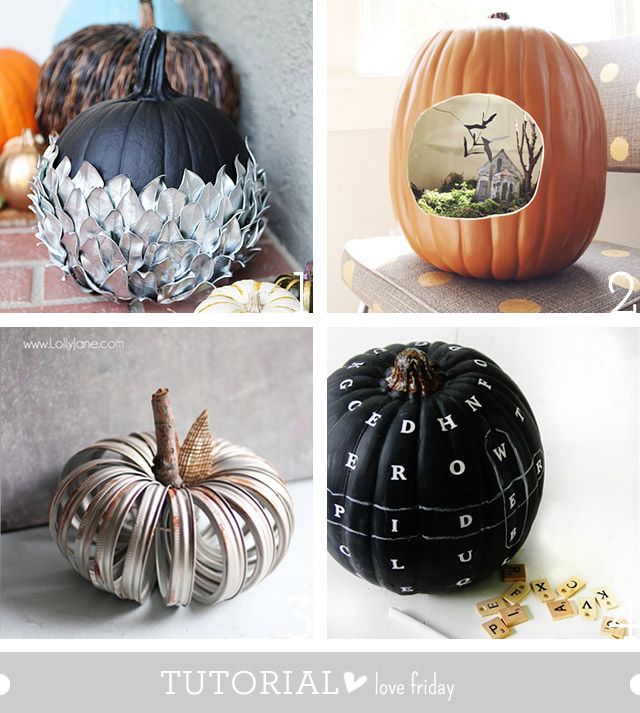 1- Silver Leaf Pumpkin by Katja of Shift Ctrl Art
2- Spooky Halloween terrarium by Chelsey from The Paper Mamma
3- Faux aged canning ring pumpkin by Kristi  from Lolly Jane
4- Chalkboard word find pumpkin by KariAnne from Thistlewood Farms
I hope you all have a wonderful weekend!
XO
..