Many of you already know it, I am slightly obsessed with using cardboard for as many projects as I can think. Right now I am in the middle of finishing up my studio, it has taken me a while, I though I was going to be done before Conner was born, on my last month of pregnancy I worked on a lot of different projects for this space, but I didn't finish. So now that finally the cold of the winter is over I feel more comfortable going down there (the heating system there is not very efficient) with my baby boy.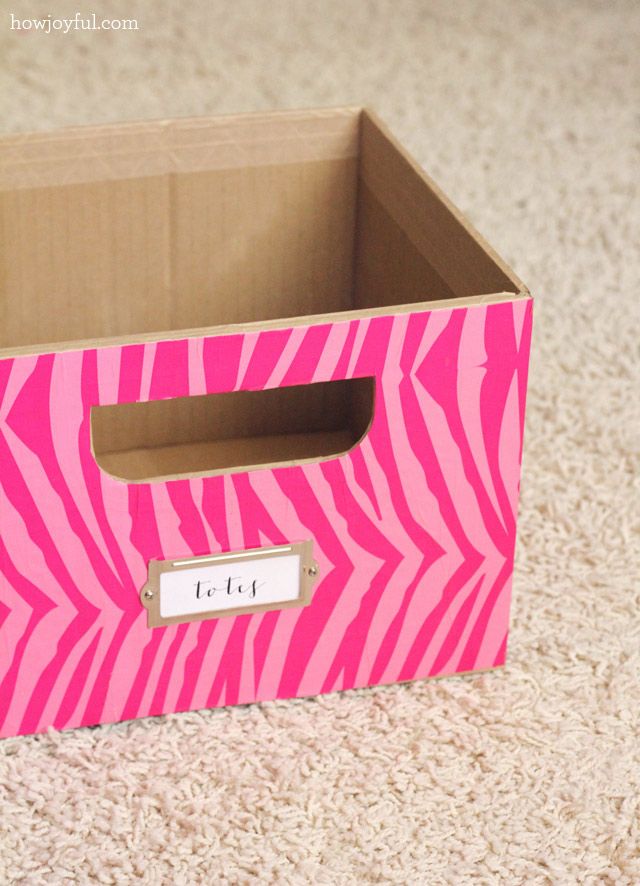 If you follow me on instagram you have probably seen little sneak peeks of how this place is coming along and the things I've been working on. So today (without showing much about the space that is not finish) I wanted to share a solution for storage and organizing using recycled materials.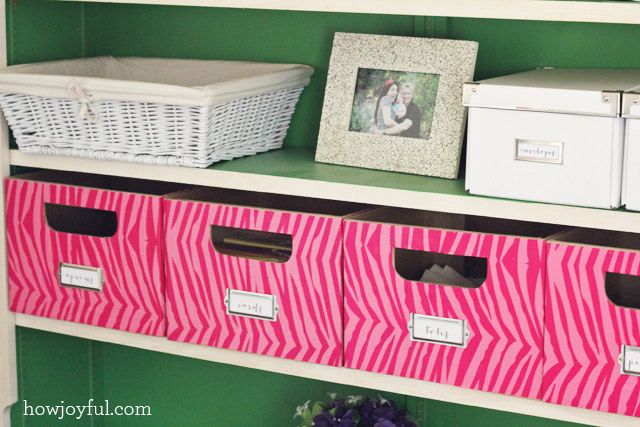 HowJoyful blog is a participant in the Amazon Services LLC Associates Program, an affiliate advertising program designed for sites to earn advertising fees by linking to Amazon products. The prices are the same to you, but I receive a small commission that supports my blog if you use my links.
For more information, see my full disclosure page.
I collected a lot of cardboard boxes with the purchases for my shop and another (very exciting) project I'm working on right now, so I decided to make custom sized storage boxes for a cabinet that I have in the studio. Don't get me wrong, I actually searched everywhere for something that would fit there: Ikea, thrift store, Target, TJ-Maxx, everywhere!! but nothing had the measurements I needed, my space was too "custom", so of course I decided to make them instead =]
The grand total for the 8 boxes I made is $26, but that's because I wanted pretty card holders so I could write what each box contains. The only things I purchased where the nickel card holders and a gift wrapping paper on sale from Target, everything else was around my studio.
..