Happy Friday everyone! I haven't shared tutorials in this section in forever! So today I wanted to re-start by sharing some super cute pillow tutorials I had saved to give a try. And just to refresh your memory, I wanted to remind you all that I created this Friday post section so I can share tutorials and creations by others, plus give all of you the chance to submit your creative tutorials if you'd like. So if you want to be featured just email me and share a link to your project.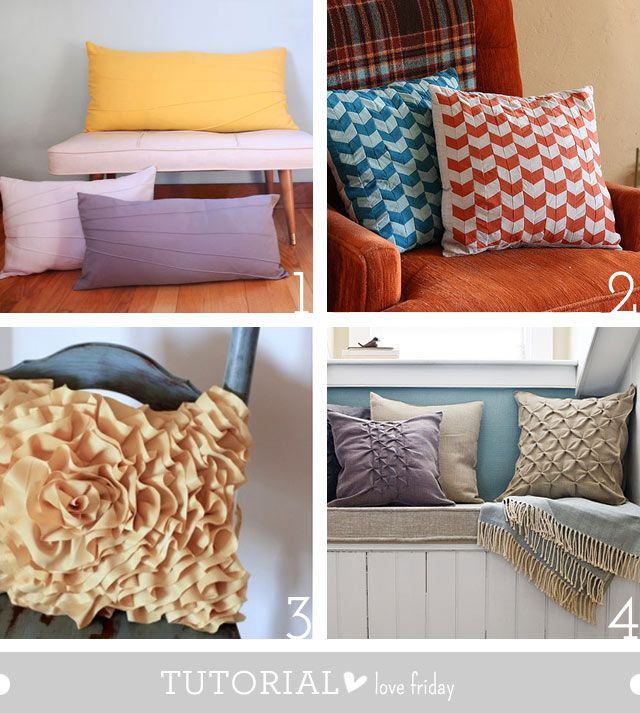 1 – Sunburst pillow tutorial by Noodlehead
2 – Chevron pattern pillow tutorial by Biscuits and Jam
3 – Ruffle pillow tutorial by Lemon Tree Creations via Kojo Design
4 – Textured pillow tutorial by Martha Steward
I am so excited to start sewing again after almost 3 months away from my machine. And what better way to warm up than with a simple ans super cute project like these ones right? I hope you all enjoy the tutorials by all of those talented ladies =] Share some love!
Have a wonderful weekend!
XOXO
..