Last Christmas my in-laws gave Ken and I matching desk chairs. We only had one and it was pretty broken. Ever since we assemble them I've had a love-hate relationship with mine. I love it because it's so (I mean SO) comfortable, actually one of the best I've ever had. My back does so much better with this chair, BUT it's all dark and leather, on hot days I feel like I get stuck on it and it hurts when I get up 😛 plus it's cold in the winter and I just do not like the look of it. So the other day I decided to prettify it with polka-dot fabric and some spray primer and paint. By now you should know that I LOVE polka-dots hehe.
My main idea was to make covers that I could easily take out and wash because, well as long as it's fabric it will get dirty. I used Velcro for the back piece and elastic for the seat so I can remove them later.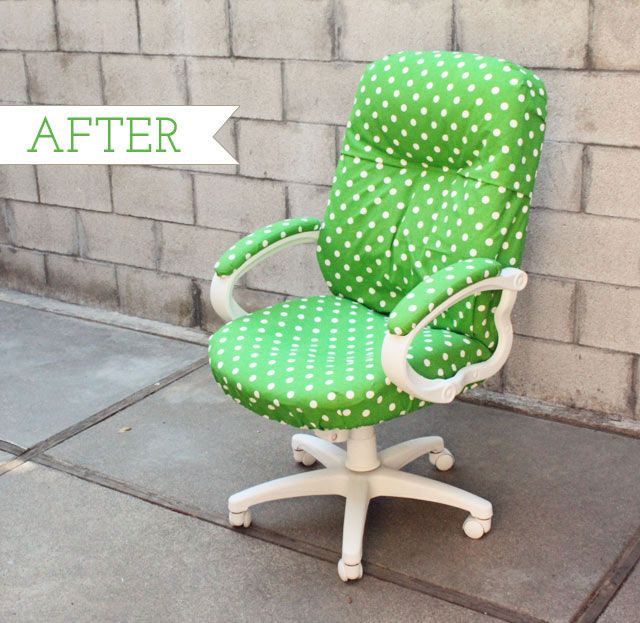 The chair had a couple of wear sports in the bottom of the arm-rest so it was perfect time to give it a little upgrade, I am working on the office-craft-sewing room, so I will show you all the pieces I am working on (I have 3 more half done projects right now)
..