Today I'm starting a new section here: Blogging tips. This next April I will be celebrating this little blog's 3rd blogoversary (can you believe that!!?) and even though 3 years of blogging do not make me an expert by any means, there are things that I know now, that I wish someone had explained to me way back when I first started. So I am going to use a few post that I had already written for my Design website and I am going to update them and share them here (along with some new content of course!) because I know that they can help some of the ones that are just venturing in the Blogging world.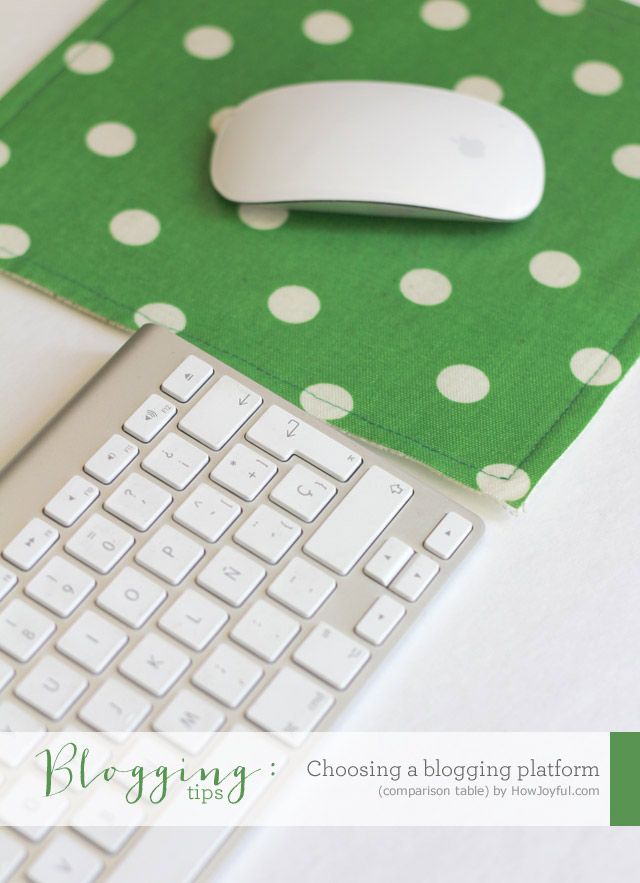 In this new section I am going to cover the most frequent questions I get asked by my clients, but if you have a special topic you'd like me to blog about, just mention it on the comments and I'll try my best to cover it.
So to start, I am going to talk about blogging platforms, I will cover the 3 most popular ones with my clients (Blogger, WordPress.com and WordPress.org) When starting a blog or when having a re-design most bloggers question what platform they should go with, and to be honest it's about band-with, size, investment and flexibility. So it depends on what is more important to you, so to help out I worked on a comparison table that will cover some of the most important points.
..