We are so happy about Peanut's nursery feedback and I am super excited about all the comments and emails, so Thank you!! And just like I promise on that post, here is one of the few projects I had in my drafts, now is the time for one of my favorites: The circus K marquee.
I wanted to make a marquee K because of our last name "Kelley" since Peanut's sex was a surprise and we had decided on two names with different initials. I've seen foam-board tutorials for these cuties, but I wanted something more resistant and lasting, so unlike most of my up-cycled projects this time I wanted wood instead of cardboard or foam-board.
For this project the only thing I bough were the lights ($15.00 with a coupon), everything else was recycled. We had just received our floors and the pallet was laying around our front yard, so I used pieces from the feet of the pallet for the sides and after getting all the nails out I used that board for the K shape.
The very first thing I did was to draw a small version of how I wanted the K, it would have been a lot faster to just select a font that had the look I wanted but at that point the computer screen still made me dizzy so I just went the old way. After I finish the K, I used the same principle I used to escalate the logo in my office wall and enlarge it to the real size I wanted (about 35″ tall)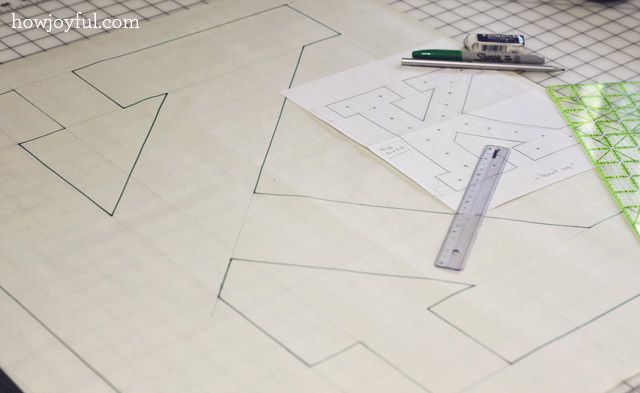 Se the rest of the post after the jump.
..